The dollar index is rising and BTC balances on exchanges are at three-year lows – factors indicating further growth of BTC
2 min read
The DXY (Dollar Index), which measures the value of the US dollar against a basket of other fiat currencies, continues to strengthen throughout 2021 and is currently trading at 95.57. While many investors focus on consumer price and asset price inflation in the United States, the growing strength of the dollar against other foreign currencies needs to be observed.
The dollar index is rising
Because the dollar is the world's reserve currency, there is a huge amount of denominated debt outside the jurisdiction of the Federal Reserve System. As a result, the growth of the dollar against other foreign currencies (even if it depreciates in relation to real goods, services and financial assets) may lead to the collapse of the financial market due to the "brief compression" of the dollar. Borrowers are forced to sell any dollar-denominated assets they may have to meet their obligations. While this was caused by economic blockades due to COVID-19, DXY's rise in March 2020 coincided with a collapse in global financial markets. This is not a coincidence, but simple mathematics. For most global financial assets, including BTC, the dollar is the denominator of a business pair.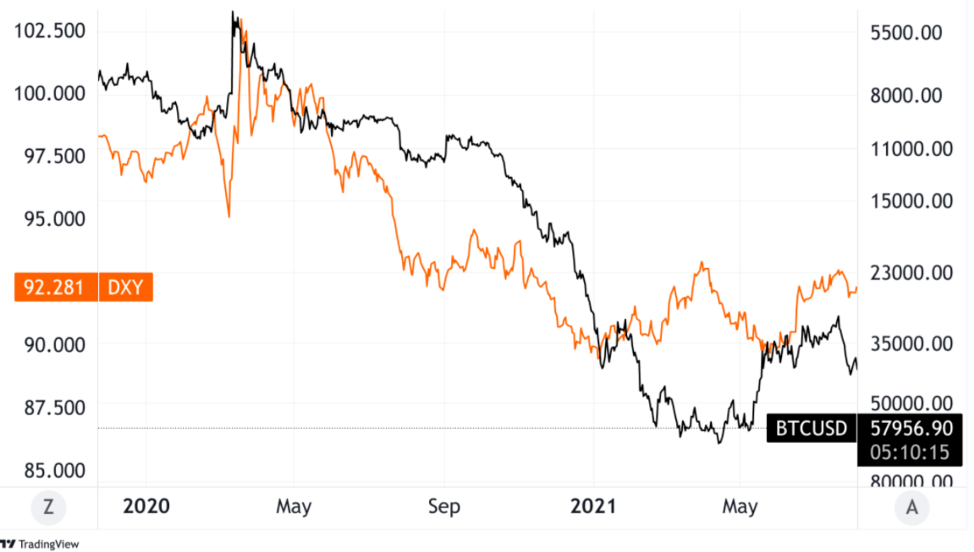 Notably, for most of 2020, there was a very close inverse correlation between DXY and BTC, as the weaker dollar supported all dollar-denominated financial assets. At the moment, however, this inverse relationship is not relevant and the DXY index has been rising for most of 2021 with the price of BTC.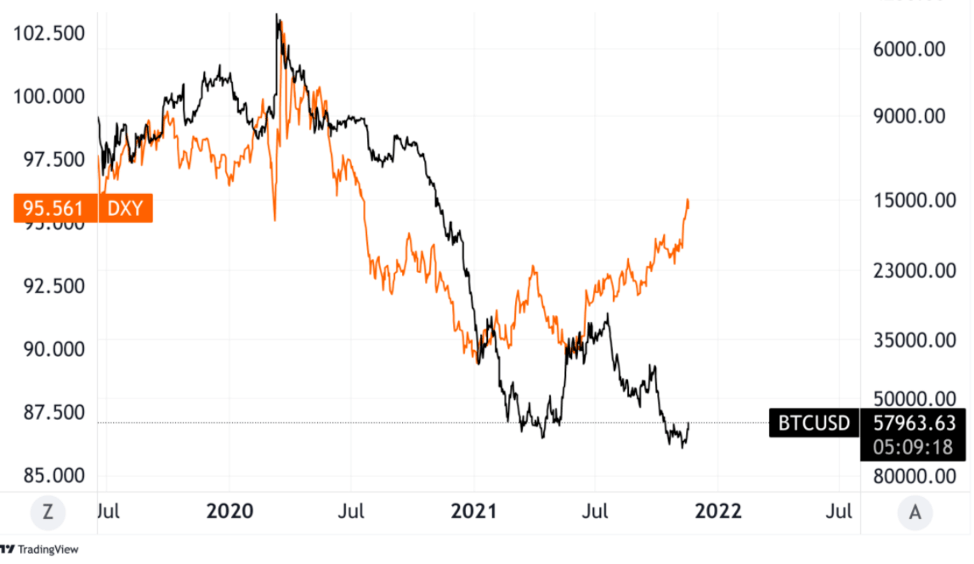 Does this mean that BTC will return to $ 20,000 to strengthen the dollar? Absolutely not, because BTC is going through its own monetization process and adoption curve, however, the strength of the dollar against other fiat currencies is noticeable and should be monitored by investors of all asset classes, because if the trend continues, it could lead to debt relief in all markets. A fantastic shopping opportunity for anyone looking to buy BTC at a fraction of the price.
BTC balances on exchanges are at three-year lows
To reflect changes in daily volume and broader trends, we can look at a 14-day moving average transfer volume from or to exchanges. Compared to historical highs and previous peaks, we previously saw much higher inflow activity on the market, which is not the case today. If this were a macro peak, we should see a higher rate of exchange inflows, which would indicate an increase in sales.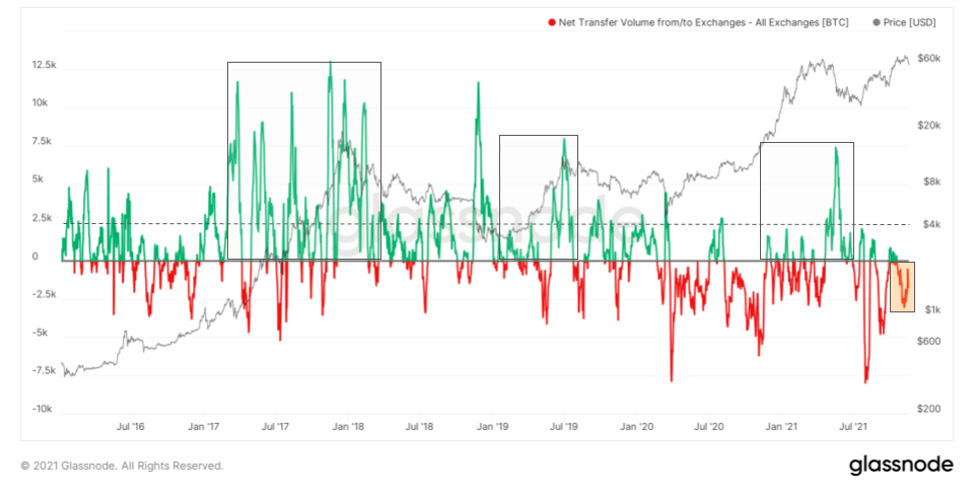 We have never seen BTC leave exchanges at such a pace. Assuming that there is less supply in the market, this puts upward pressure on prices when new demand emerges.
Binance Smart Chain Upgrade, on November 30 the real time burn of $ BNB starts