The number of ETH wallets with a positive balance reaches ATH
1 min read
The number of Ethereum addresses with a non-zero balance reached a new all-time high, as it did at the same time a year ago.
Number of ETH addresses with non-zero balance on ATH
According to the Glassnode analysis platform, there are currently 71, З64,788 wallets that contain small amounts of the second largest cryptocurrency in terms of market capitalization.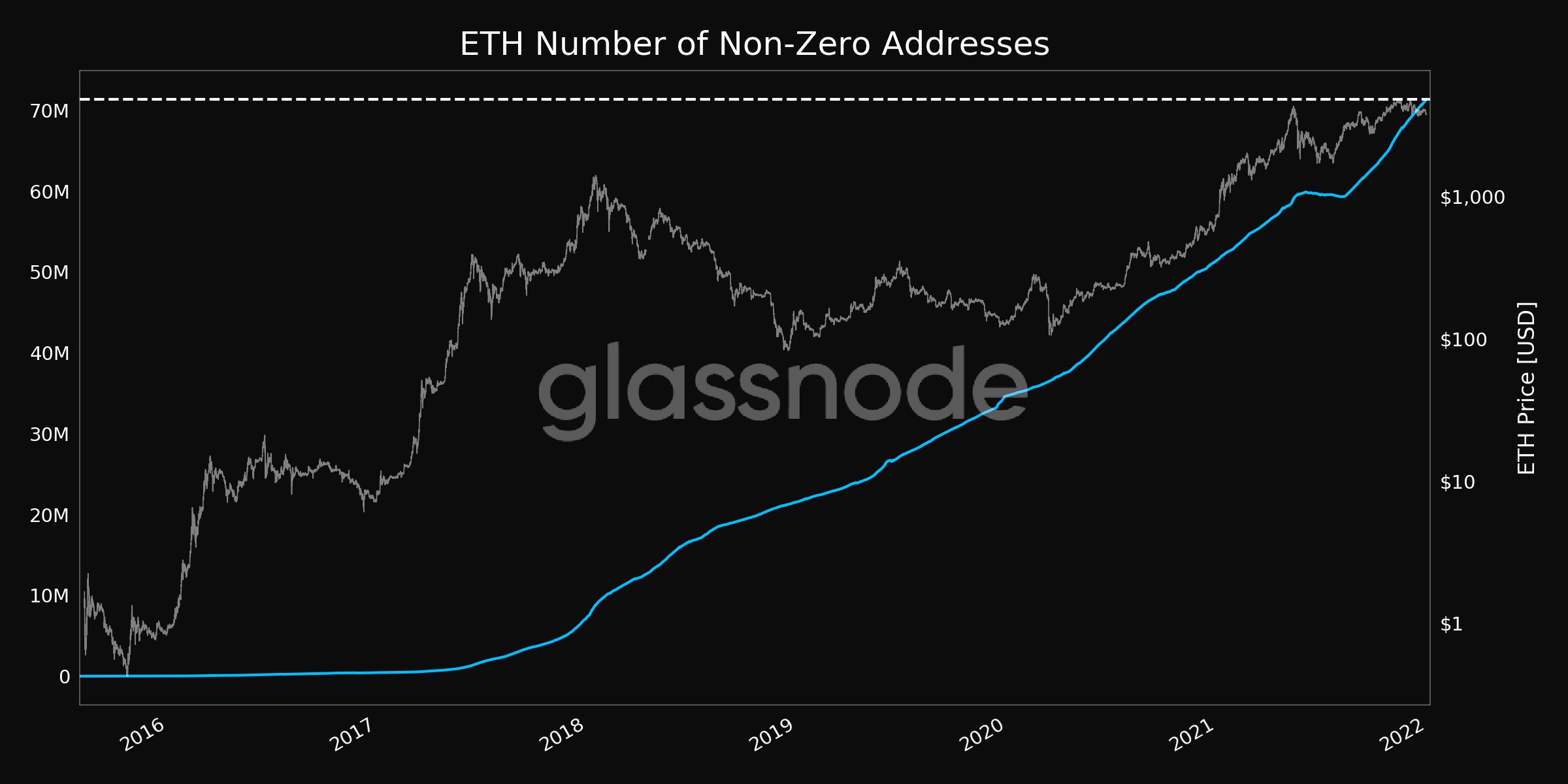 З0. December last year, this number also reached a new historical high of 51,491.7З0. This number of nights now increased by 38%. At the time, it was associated with a healthy market, supported by institutional investors and a huge demand for DeFi (decentralized finance).
This time, the result was most likely influenced by the market for nonfungible tokens (NFT). This blockchain-based token has become extremely popular this year.
The NFT drew attention not only to the blockchain ETH, but to the whole world of cryptocurrency.
Most NFTs are based on the ETH blockchain (although there are other blockchains such as Solana), so you need an ETH wallet to buy and sell them.
The number of so-called non-zero ETH addresses have been steadily increasing since 2017, while the number of BTC addresses with a positive balance is constantly fluctuating.
Whales control almost 90% of Polygon (MATIC) circulating supply