XRP's Price Rises 6% as Crypto Market Bounces Back from Crash
2 min read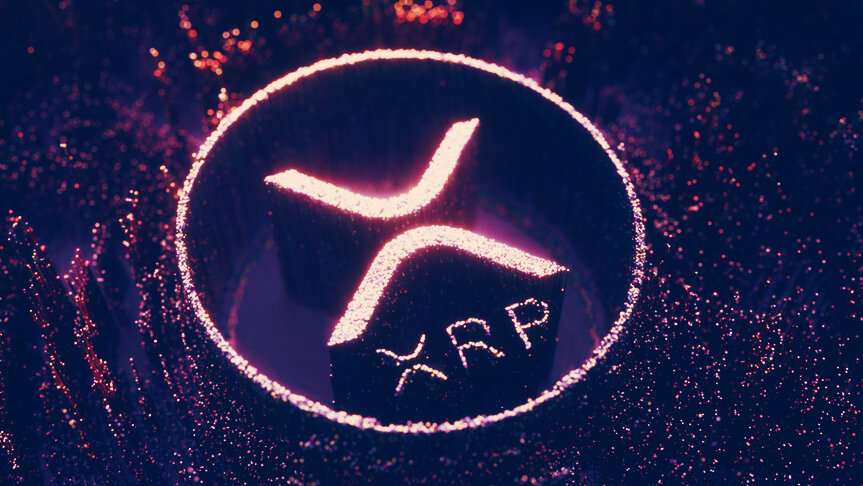 The price of XRP, the third-largest cryptocurrency with a market cap of $25.48 billion, today hit $0.56, an increase of 5.91% from yesterday's price, according to data from CoinMarketCap. It's the latest coin to recover from this week's market crash.
XRP hit its daily high of $0.57 at 00:54 UTC before slightly dipping to $0.54 at 04:49 UTC. It has recovered since then, reaching today's price of $0.56.
XRP's price has increased by 52% from last week's $0.36, making it the third best-performing cryptocurrency of the week after Stellar and Horizen. In the previous week, XRP increased the most out of any other major cryptocurrency.
This is a recently entered territory for XRP. On November 23, it passed $0.50 for the first time since 2018. Since then, there have been many ups and downs.
After hitting nearly $1 on November 24, XRP's price crashed by 20% the next day. The downward spiral continued on November 26, dropping below $0.50 at 16:44 UTC before regaining strength soon after, rising above $0.50 at 20:14 UTC.
Bitcoin, the largest cryptocurrency by market cap, increased by in the past 24 hours 1.50% to today's price of $17,189. Overall, Bitcoin's price has dipped by 7.68% this week.
Meanwhile, Ethereum, the second-largest cryptocurrency, has increased by 1.48% to $519, close to its weekly increase of 1.36%.
The crypto market has slightly recovered from its nosedive this week. Crypto's market cap increased by 2.58% over the past 24 hours, meaning that the overall market cap has reached $513.82 billion. Coinciding with the crypto market crash earlier this week is the S&P 500's fall from its all-time high and the Dow Jones's retreat below 30,000 basis points.
The views and opinions expressed by the author are for informational purposes only and do not constitute financial, investment, or other advice.