08.07. [News of the day] • China's central bank is concerned about the risks of stablecoins for financial systems and other articles
4 min read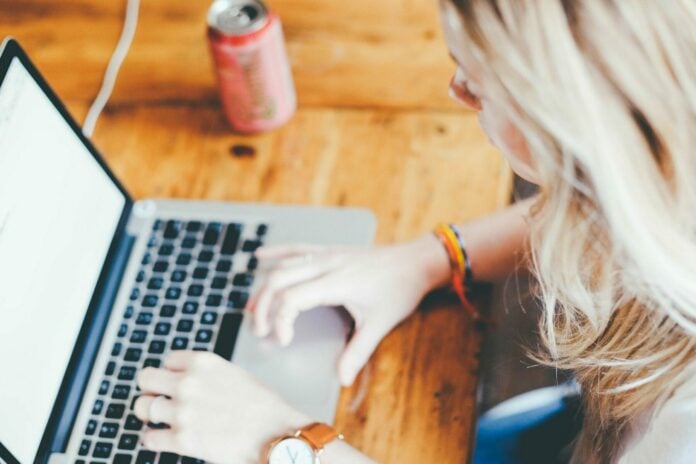 Welcome to today's overview of crypto news on 08. 07.:
MARKETS
Just a few days ago, over the weekend, the primary cryptocurrency rose to $ 36,000, but failed to return to around $ 33,000. In the following days, it rose again to about $ 35,000, but other negative information coming from China again knocked it down by several thousand dollars.
However, Chinese influences seem to have weakened recently and BTC has recovered all losses relatively quickly. However, he failed to overcome this level because the bears strengthened. Within hours, they stepped up the pressure and BTC lost more than $ 2,000. As a result, the asset fell to a daily low of $ 32,800, which became the lowest price limit since July 2.
The situation with altcoins is largely similar. ETH has been one of the most successful recently, especially after confirmation that London Hardfork will take place in early August. The second largest cryptocurrency pumped to a three-week high well above $ 2,300.
Cryptocurrencies
Dogecoin suddenly collapsed after a major investor backed a new radical cryptocurrency and sent its price up by 1000%
Dogecoin, the cryptocurrency adopted by billionaire Elon Musk of Tesla as his home project, has suddenly failed. It has lost 10% of its value in the last 24 hours.
The price of Dogecoin has fallen by almost 20% in the last week and fell after YouTuber and DOGE investor Matt Wallace announced that they were buying a new cryptocurrency with the Tiger King brand.
"I have a feeling that $ tking (Tiger King coin) will go crazy when the second series of Tiger King arrives,"
Wallace wrote on Twitter over the weekend of July 4, adding that he was "buying it fast".
Token tking grew by more than 1,000% this week, although Netflix did not announce the second series of serial hits.
Elon Musk was asked to start pumping BTC again, he said "no"
After Elon Musk posted his tweet to join a number of celebrities who support Britney Spears in her anti-custody case, he received a comment from @ Crypt0men.
He asked Musk to resume shilling BTC, and sent him a drawing of Musk, which is animated and sings a song by Russian pop singer Vitas.
I love this 🤣🤣 https://t.co/UuyxsLVDQ7

– Elon Musk (@elonmusk) July 8, 2021
The billionaire was obviously amused by this joke, but even after a positive reaction he said "no".
Banks, crypto exchanges, companies
China's central bank fears the risk of stablecoins for financial systems
According to the senior official, China's central bank is "quite concerned" about the global financial risks associated with digital currencies, especially stablecoins.
Fan Yifei, the deputy governor of the People's Bank of China (PBoC), expressed concern about the allegedly serious threat that stablecoins like Tether (USDT) pose to global financial and settlement systems, CNBC said on Thursday. The official emphasized that the pace of development of private payment systems is "very worrying" and that the PBoC is working against monopolies and "disorganized capital expansion", adding:
"The so-called stablecoins of some commercial organizations, especially global stablecoins, can bring risks and challenges to the international monetary system and the payment and settlement system."
Robinhood Crypto faces a $ 10 million fine for alleged violations of cyber security and AML
Robinhood's crypto division expects to pay New York regulators at least $ 10 million for alleged cyber security and anti-money laundering violations.
It also says the fine could exceed $ 15 million, according to an investigation into the potential laxity of security practices. The company will pay New York regulators for alleged violations that affect only its crypto division.
At a time when countries around the world are examining crypto entities for compliance with standards, this development is not surprising. The United States also suffered a cyber attack that threatened the infrastructure of the Colonial Pipeline. The attackers expected payment in bitcoins, which led legislators to make cyber security a priority.
CBDC, Regulation
South Korea is investigating 33 people for $ 1.5 billion worth of illegal crypto transactions
The Seoul Central Customs Administration has begun investigating 33 people involved in illegal foreign transactions with cryptocurrencies worth 1.69 trillion won, or about $ 1.5 billion. Authorities have already fined 15 people and prosecuted 14 of them. The remaining 4 suspects will be subject to further investigation.
The South Korean daily The Korea Times recently reported that the Seoul authorities arrested 33 people on charges of virtual asset crimes such as money laundering and fraud. Over the past two months, the suspects have been involved in illegal offshore transactions with cryptocurrencies totaling approximately $ 1.5 billion.
The investigation categorized the $ 707.5 million portion as "illegal foreign exchange," where traders paid a third party to transfer funds collected after currency trading on the platform.
Israeli authorities have ordered the confiscation of cryptocurrencies by the Palestinian resistance group Hamas
The Israeli National Counter-Terrorist Financing Authority has ordered the seizure of 84 addresses associated with the Palestinian resistance group Hamas in order to seize the bitcoins, tethers, dogecoins and other cryptocurrencies held.
Elliptic, another blockchain data analysis provider, wrote in a blog post that a total of more than $ 7.7 million in cryptocurrencies had been transferred to these addresses, and that many of these addresses were associated with Hamas' military wing, the Al-Qasam Brigades. According to Elliptic, those addresses were used in a fundraising campaign that raised more than $ 100,000 in BTC between January 2019 and May 2021.