12.07. [News of the day] • TikTok prohibits the promotion of cryptocurrencies due to concerns about targeting young users and other articles
4 min read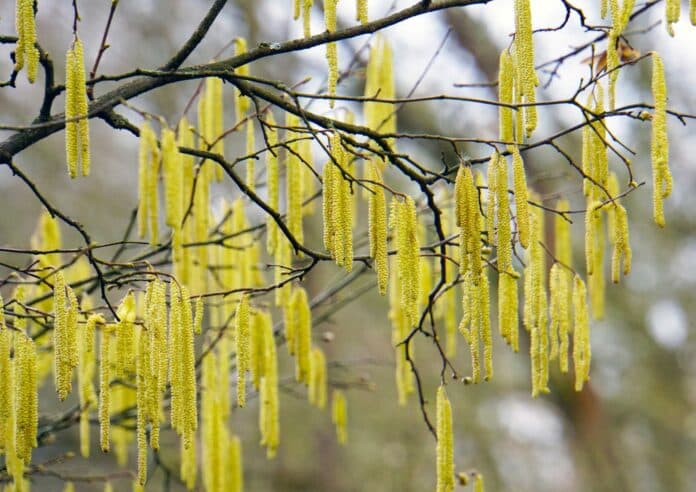 Welcome to today's overview of crypto news:
MARKETS
The scenario of the last two weekends was quite similar and we didn't see much. BTC was unable to produce any massive price movements in either direction. The asset recovered from its fall to $ 32,100 and traded around $ 33,000 at the beginning of the weekend. It began to grow on Saturday, resulting in a jump above $ 34,000, which did not last long as a further decline to $ 33,000 followed.
However, the bulls strengthened again and moved the BTC north to about $ 34,700 – a figure it got today. It became the highest BTC price since July 7.
After yesterday's atypically quiet day, most altcoins today made more impressive gains. ETH sank below $ 2,100, but a 2.5% increase drove the second largest cryptocurrency well above that particular level.
Cryptocurrencies
Diamond has become the most expensive item bought for cryptocurrencies
The 101.38-carat diamond, sold at auction in Hong Kong, has become the most valuable physical item ever purchased for cryptocurrencies, according to Bloomberg. However, the sale price of Hong Kong dollars (95.1 million) (CZK 265 million) did not reach the expected price of USD 15 million, said Sotheby's.
A spokesman for Sotheby's said he could not confirm what cryptocurrency the anonymous buyer had used, although earlier reports said the company had accepted payments in fiat currencies, Bitcoins and Etherium.
The pear-shaped diamond, named "The Key 10138", was the second largest diamond of its kind ever sold to the public. 
Hive joined the North American mining pool
Canada's Hive Blockchain Technologies has purchased more than 3,000 BTC mining machines after approval of its listing on the Nasdaq Stock Exchange to participate in the shift of mining from east to west.
A total of 3,019 MicroBT M30S mining machines, purchased from Digital Currency Group (DCG) foundry Digital LLC, are already located at Hive's facilities in Lachute, Quebec and Grand Falls, New Brunswick. According to the official announcement, Foundry will be issued cash and 1.5 million warrants to Hive.
Hive's new hash force will join the Foundry USA Pool, which features Blockcap, Hut8, Bitfarms and Foundry. 
Logan Paul criticized for promoting the alleged crypto scam Dink Doink
Popular YouTuber Logan Paul has been criticized for promoting the dubious shitcoin known as Dink Doink. Earlier this month, several influencers, including members of the FaZe Clan and Ricegum, were accused of promoting a pump and dump token called Save The Children.
Paul's efforts sparked further discussion about the role of social media celebrities in cryptospace. More specifically, how meme tokens conflict with the credibility industry.
YouTuber Coffeezilla, who recently posted several videos about crypto fraudsters, said that Dink Doink lacked any useful purpose. Although the same can be said of any crypto token meme, Coffeezilla objects to Paul's influence in this situation. Although Paul pretends to be a casual investor who came across the token, Coffeezilla accuses Paul of creating a Dink Doink.
Banks, crypto exchanges, companies
Another major Korean bank will provide cryptocurrency custody services
One of the largest financial institutions in South Korea, Woori Financial Group, will offer its clients cryptocurrency storage services. Its banking unit, Woori Bank, will launch this initiative in collaboration with fintech solution provider Coinplug Inc.
According to a report in The Korean Economic Daily, Woori Bank will be another South Korean bank to enter the digital asset custody (DACS) market. The institution has partnered with BTC's fintech solutions provider, Coinplug Inc. and set up a custody joint venture (JV).
TikTok prohibits the promotion of cryptocurrencies due to concerns about targeting young users
TikTok, a popular short video authoring application, has updated its branding policy and banned the promotion of a number of financial products, including cryptocurrencies, due to concerns that the platform may attract young uninformed cryptocurrency investors.
TikTok wrote in its policy that all financial services and products – including cryptocurrencies, loans and financial asset management, loans and credit cards, buy-and-pay services, pyramid schemes and "get rich quick" schemes – are prohibited from being promoted as branded content on its platform.
This step of the social media application comes at a time when many influencers were promoting meme-based coins on the platform and encouraging their young followers to embark on a new class of investment.
CBDC, Regulation
South Korean banks are reluctant to expand partnerships with crypto exchanges
South Korean banks are reluctant to extend contracts with local cryptocurrency exchanges, according to Business Korea.
Major cryptocurrency trading platforms are currently being screened by their banking partners to ensure that they are sufficiently reliable and secure.
Upbit and Bithumb, South Korea's two largest players in the cryptocurrency market, have extended their existing partnerships until September 24, provided they report real name bills to the country's financial intelligence unit to prevent money laundering and illicit cash flows.
As foreign exchange partnerships do not bring significant profits, banks are reluctant to take responsibility for dealing with the potential risks involved.