Technical analysis of BTC – rinsing of longs and shorts?
2 min read
BTC had a completely absurd price action yesterday. A similar development is not normal at all and someone has purposefully liquidated both sides of the market. Or there was a big one-off sale, which may have been pulled by another player. Be that as it may, nothing like this has happened for a long time.
Current situation at 4H BTC / USD
I would dare to mark yesterday's drop as flash crash, but for such a smaller one. I've experienced much, much bigger crashes. However, the point is that we have not experienced anything similar in the BTC market for a long time. BTC attacked the top wall of the drawn pattern last night, and as soon as a close 4H candle came in, the market collapsed in an instant.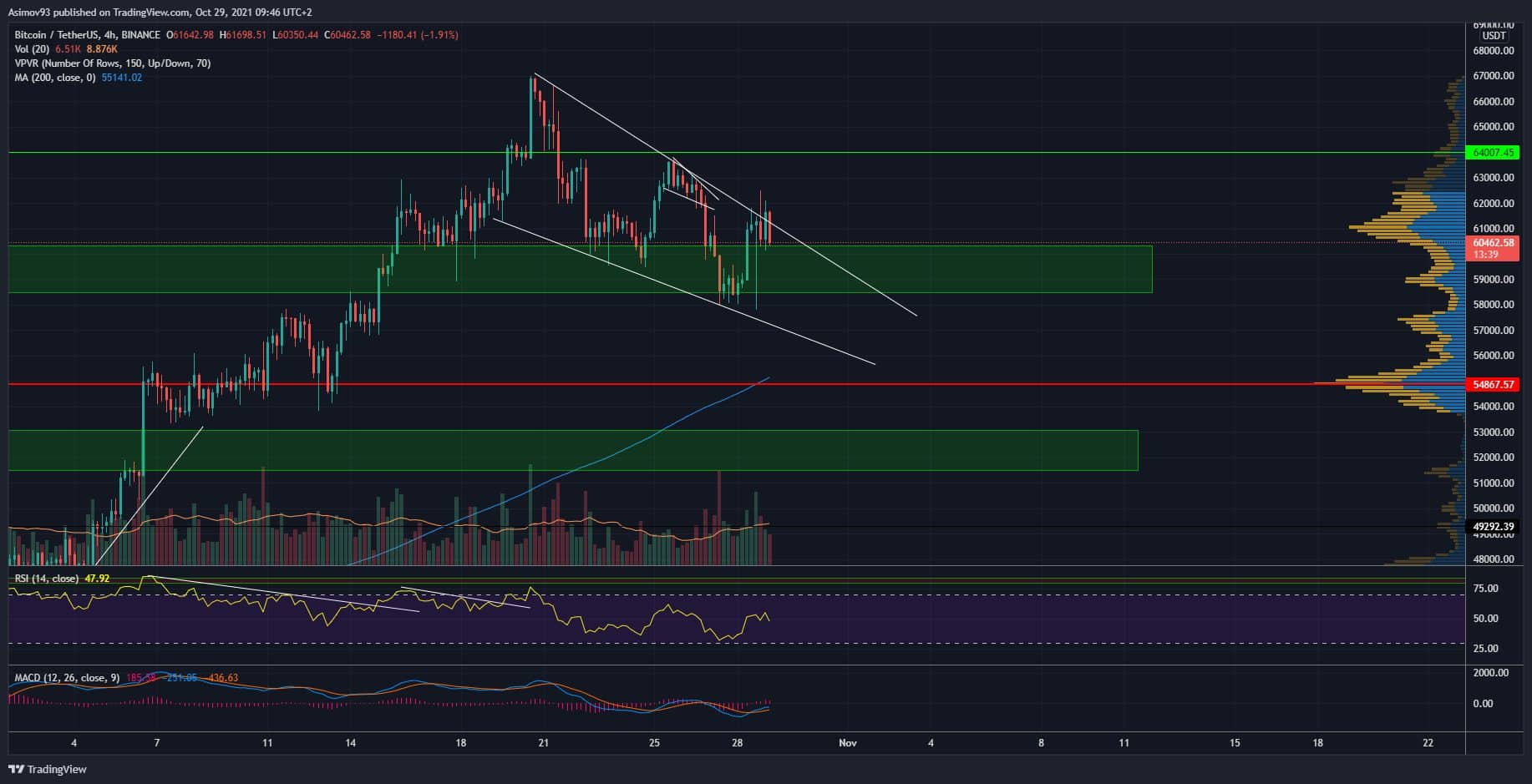 Created lower low, so the course broke our monitored support. But the drop suddenly stopped out of nowhere and the pump began to go up. Thanks to the growth, all losses were cleared in a short time. The price went back above support and finally closed the 4H candle like a Pin bar with a very long wick. It immediately occurred to me that they had swept BTC down, now they will sweep up.
And there really was an attempt. There was an apparent break from the falling wedge, but there was a quick turnaround. The course stopped for support followed by a minor rebound up. Then down again. BTC is now rebounding from support. The described price development is really grotesque and I think it is safest to watch it from a distance.
These rinses remind me again of 2018. Both sides of the market swept away and then came a mega dump. This is not to say that it will actually happen. I don't see the future. But reckon with the fact that such malice may happen, even if it doesn't make sense. Anyway, someone is playing with BTC, which is not good. BTC has not been able to reliably continue to new historical highs, so there is a real possibility that we will test $ 30,000 again. But I would take it as an opportunity.