Has the price of BTC hit bottom? Analyst Capo outlined a possible outlook
2 min read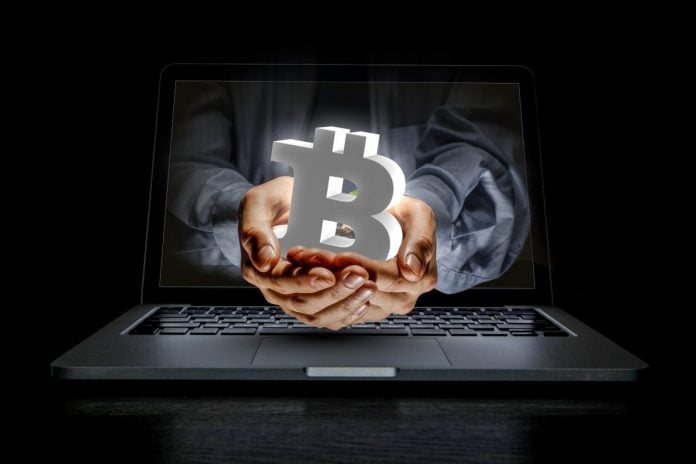 Popular pseudonymous crypto analyst Capo outlines a potential pathway for the main cryptocurrency. According to the trader, it's time to bounce back for Bitcoin and other crypto markets.

Capo and his view of the market
A pseudonymous trader known as Capo tells his 140,000 followers on Twitter that theoretically the time may have come to end the downtrend. According to him, bitcoins can still be in the Wyckoff accumulation pattern, for the BTC price, a steep upward flight can occur once the pattern is completed.
Wyckoff's method is a technical analysis approach aimed at determining whether investors with large capital (institutions) accumulate or sell an asset. It is an accumulation formula for the period when institutional investors control the price of an asset in an effort to buy at discount prices.
Wyckoff

?

Capo is looking for a resemblance to the Wyckof pattern. Specifically, it states that BTC can create almost perfect Wyckoff scheme no. 2. That would mean the bottom for the biggest cryptocurrency according to market capitalization is already on the map and we can look forward to the end of consolidation.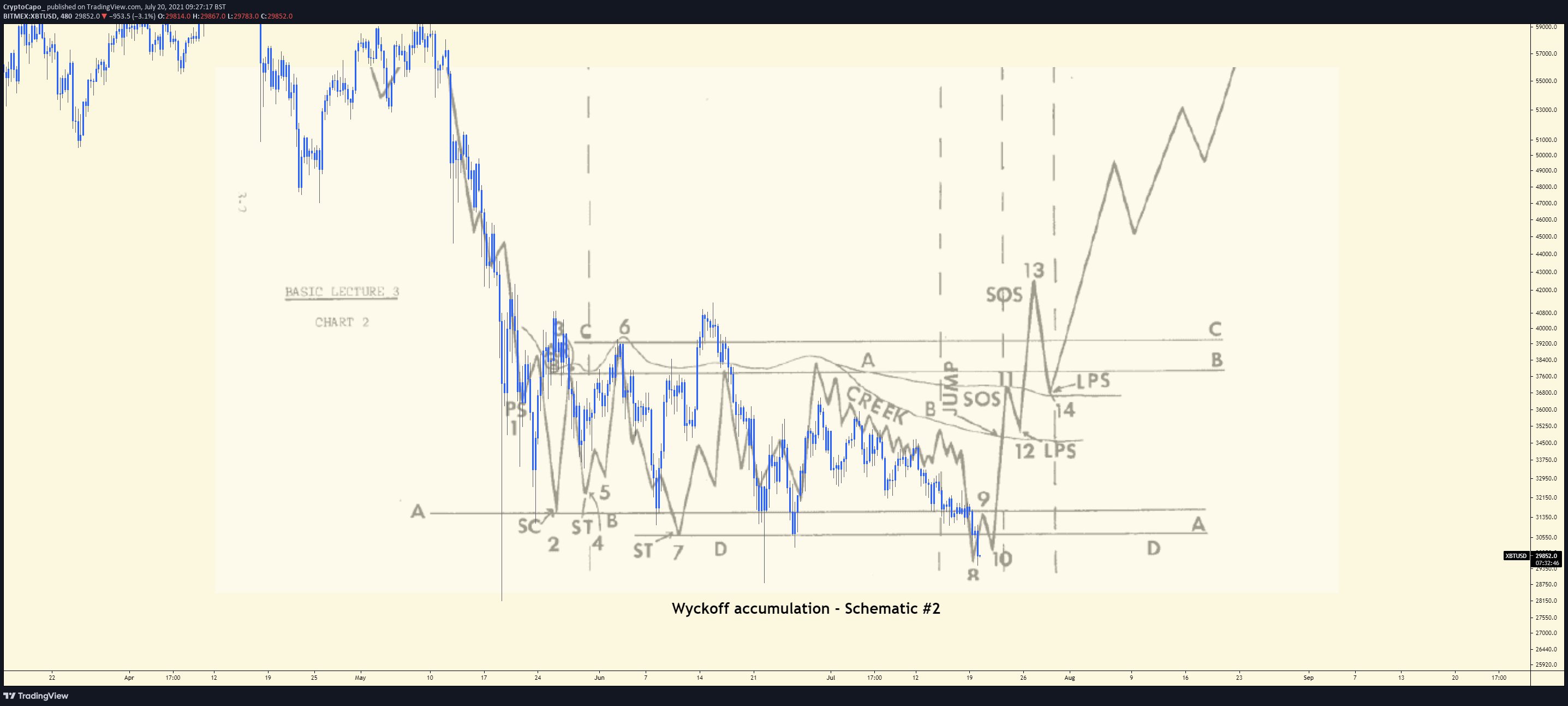 There will be no buying for 20, says the analyst
Many analysts and traders in the BTC market expect another downfall. Although no one knows exactly what will happen in advance, the analyst doubts that investors waiting on the sidelines will have a chance to buy BTC around $ 20,000. According to him, this scenario will not happen and the waiters will remain "at the station".
"I am convinced that this is an accumulation. Do you really think most will get $ 25,000 or $ 20,000? "
Capo adds:
"Another reason I'm bullish is that funding and premiums have remained negative throughout this The Puell Multiple indicator showed a buy signal a few days ago."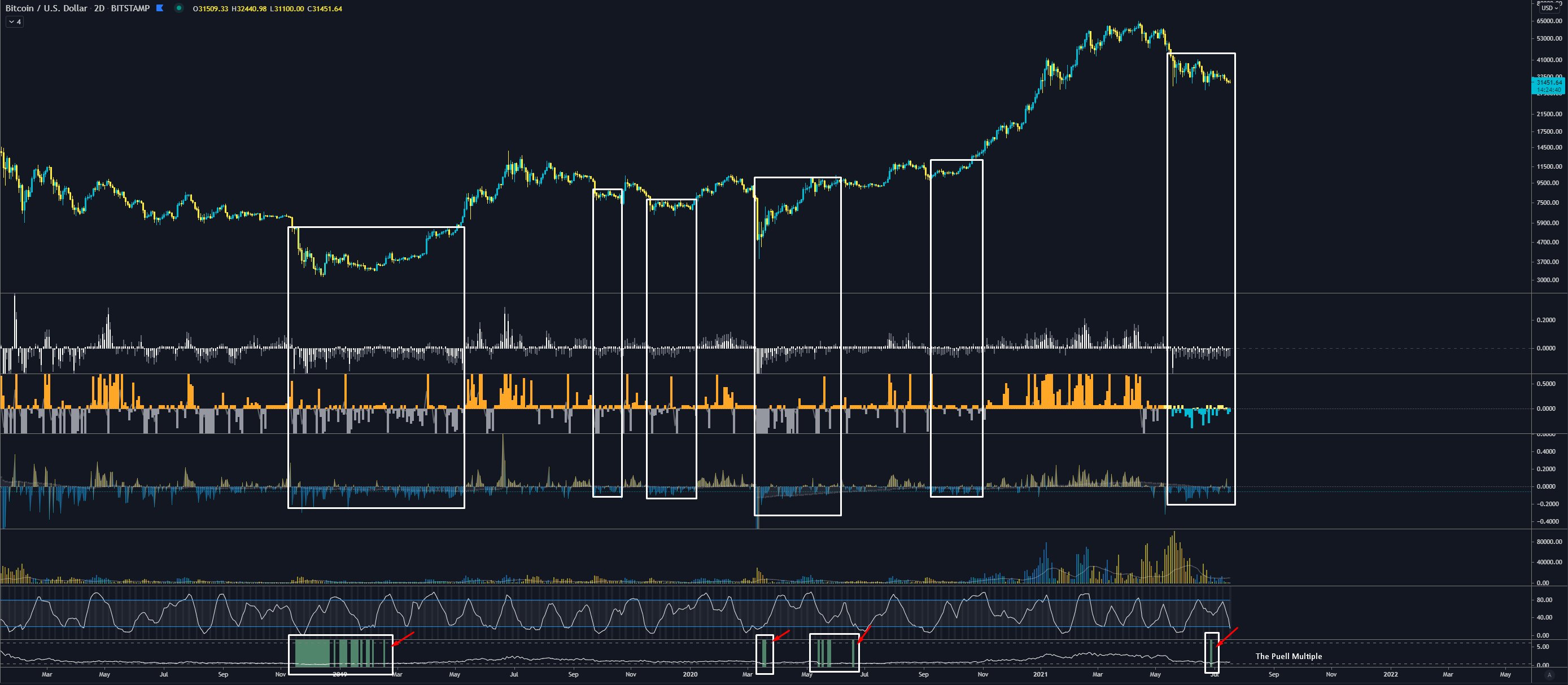 Conclusion
We've seen a chart that looks quite convincing, and many of us would like to see BTC go up and the positivity of the market. Nevertheless, let us be prepared for both variants so that nothing surprises us. Capo is convinced that BTC will not look at 20,000, but it is still just the opinion of an analyst. Only when it is confirmed or refuted will we know how it really turned out. Until then, even then, stick to your own judgment and strategy and do not forget the risks that come with investing or trading.
The article is not an investment board, do your own research.