Bahama Central Bank Launches Milestone Digital Currency
2 min read
The Central Bank of the Bahamas has officially launched a national digital currency.
Minted by the country's monetary authority, the launch of the Caribean island nation's new central bank digital currency (CBDC) was announced via Twitter on Tuesday.
Aptly named the "Sand Dollar," Bahama's new CBDC is the first of its kind to have been fully deployed anywhere in the world. Sand Dollar tokens are cryptographic representations of the Bahamian dollar, issued and regulated by the country's central bank, making them easy to integrate into existing payment networks.
According to the Sand Dollar project's FAQ, the CBDC initiative is designed to,
"bring more inclusive access to regulated payments and other financial services."
As previously reported by BeInCrypto, the currency has also been designed specifically to help underserved communities throughout the Caribbean nation.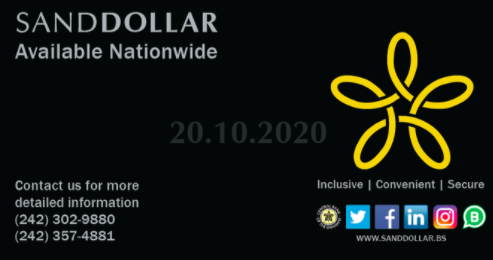 Charting New Territory
According to a prior statement from the central bank, the first phase of the Sand Dollar project saw private companies such as commercial banks and credit unions prepare compliance checks for wallet support.
Now that the currency is live, six financial institutions have been authorized to further facilitate Project Sand — with the idea being that whitelisted financial institutions will take the reigns and drive the project forward from here.
The project was also undertaken in collaboration with decentralized wireless payment systems, NZIA, which acted as the technology solutions provider for the digital currency launch.
A Flurry of Activity
The news of Bahama's historic launch capped off what has already been an eventful week for CBDCs.
On Monday, an assistant governor of a New Zealand-based banking group gave a speech indicating that his country was giving CBDCs a hard look. U.S. Fed. Chairman Jerome Powell made similar comments, providing further insight into the United States' stance toward digital currency.
According to the Bank for International Settlements, more than 80% of the world's central banks are actively working on CBDCs. China has made huge strides, but few others have progressed as far as the Bahamians.
According to the project's page, the Sand Dollar is tied 1:1 to the Bahamian dollar, which, in turn, is pegged to the U.S. dollar. It also states that transaction fees will be "negligible" for users of the new CBDC.
The post Bahama Central Bank Launches Milestone Digital Currency appeared first on BeInCrypto.