BIC's Video News Show: Top 5 Lowcap Gems For July
4 min read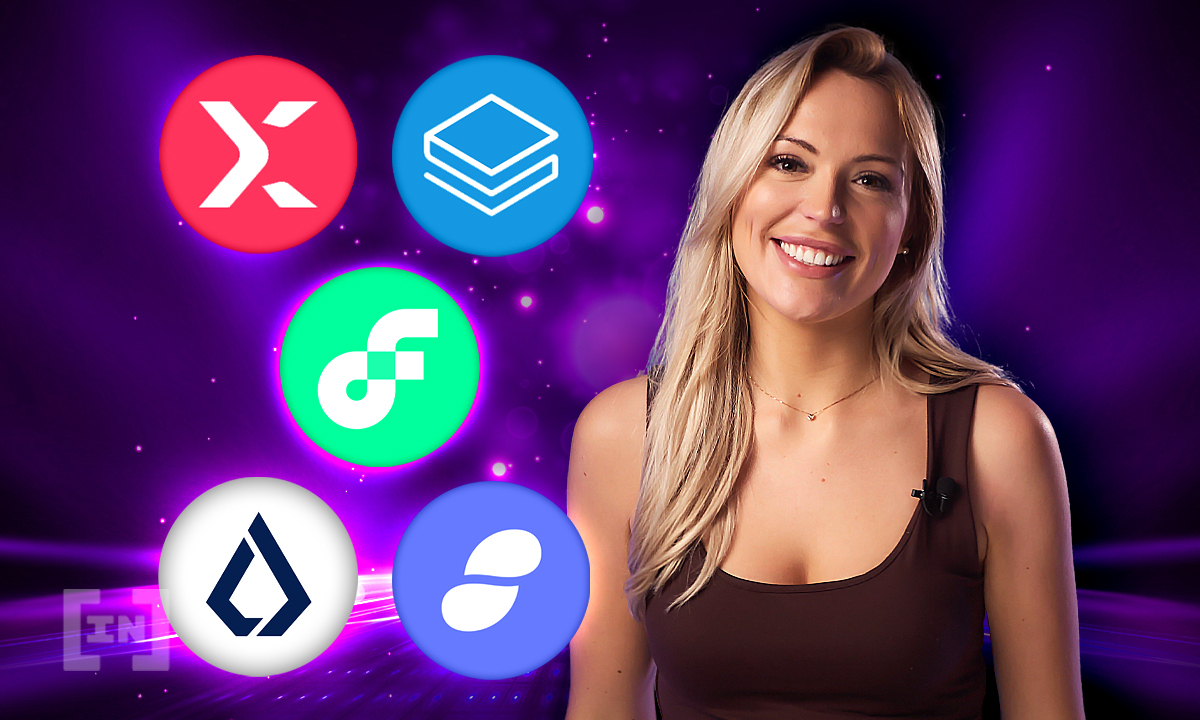 In this episode of the BeInCrypto video news show, host Jessica Walker looks at our top picks for low cap gems in July. They've all had a double-digit jump in the last seven days, so a more serious rebound could be in the making.
Lisk (LSK)
First on our list is Lisk. This blockchain enables developers to build applications, as well as deploy a side-chain linked to the Lisk network. It also includes a custom token traded under the LSK ticker. In many aspects is a decentralized network, similar to BitShares, Nxt or BTC.
However, Lisk does not utilize proof-of-work as BTC does, and instead uses a simplified implementation of BitShares' original consensus algorithm. It is known as delegated proof-of-stake, where every LSK holder can vote for mainchain delegates that secure the network itself. As a result, 101 active mainchain delegates always get the highest votes, who can then can earn block generation rewards. All other delegates are on standby, waiting to become elected or secure a Lisk sidechain.
The token was up 20% in the last seven days at the time of recording, and this could be explained by a big event they held about a week ago. The event called "Lisk.js 2021" (js meaning javascript, a computer code language) conference attracted 11,000 attendees. With announcements about the protocol upgrades and a hackathon coming, it seems to have pumped a bit of optimism in the Lisk community.
Flow (FLOW)
Next up is Flow. We've featured Flow before on our list of top NFT altcoins in April, and it could be on the rise again here. It's the only layer-one blockchain originally created by a team that has consistently delivered great consumer blockchain experiences: CryptoKitties, Dapper Wallet, NBA Top Shot. One of the main selling points of the Flow blockchain is that it doesn't charge gas fees for minting NFTs.
It caught our eye again with a 16% climb in the last week. Also, when we found out that NFT marketplace, Rarible had closed a Series A investment of $14.2 million to expand its growth on the Flow blockchain. That seems to have been the trigger for this latest push upwards. 
It did of course coincide with a rebound for the broader market. Although, it is telling that while BTC was down 5% for the day, Flow had lost only 1% of value. Impressive independence from BTC's pull there!
StormX (STMX)
Number three on the list is StormX. Founded in 2015, StormX is one of the first global cryptocurrency-based solutions to reach worldwide markets. As a mobile app and browser extension, StormX aims to bring users cashback in crypto. StormX also allows users to stake the native STMX token to boost their rewards.
The company has already attracted investments from Blockfolio, Litecoin Foundation, and Kyber Network. StormX has also successfully developed its product and has become an industry leader in the crypto cashback community. Some of its enterprise partners include Samsung, Nike, and Lego. 
The recent 34% jump on the chart comes on the back of some serious developments around the project. They've managed to generate competition from several strategic investors like CK Wang, and Plug and Play Ventures. And with the CEO of StormX, Simon Yu, indicating that a great deal of work is being carried out to introduce debit cards and NFTs, this could be the next major step in their development.
Status (SNT)
At number four on our list, we have Status with its SNT coin. Up 80% in the last seven days, this is the best performer on our list, and it seems to be bucking the trend with strong momentum behind it. 
Status is categorized as a mobile and desktop operating system and decentralized browser that incorporates a messaging system. Its interface also allows users to interact with decentralized apps (dApps) running on the ETH blockchain. In return, they get over 2,000 dApps, can send and receive encrypted messages on a peer-to-peer basis, and can make payments as well as utilize smart contracts.
The network itself uses Status Network Tokens, or SNT, which is the native currency on the platform. The goal of Status is to make the adoption of ETH dApps quicker and more efficient. There is also a users-as-stakeholders network that allows the behavior of the network and its software to become aligned with the interests of a specific user. The contributors conduct research on a crypto-economic model, and peer-to-peer technologies can ensure a healthy Status Network.
Recently the team said it's working on crypto-to-crypto payments on its Keycard hardware wallet. Additionally, a tool for crypto-native communities is being developed, generating some serious optimism in where the SNT token is headed.
Stratis (STRAX)
Blockchain-as-a-Service platform Stratis is number five on our list. It was designed to make decentralized adoption easier for businesses. It sought to do this by offering several products and services for enterprises that work seamlessly with their legacy operations. Due to a recent investment from digital asset fund Alphabit, Stratis' services include private sidechains, running full nodes, developing and deploying smart contracts, token launches, and a proof-of-identity application at scale. 
The Stratis ecosystem enables global firms to adapt existing IT infrastructures by integrating blockchain features in a more common programming language. This project that aims to bridge the divide between established companies seems to have snapped out of its dip with a 34% climb. More of this upswing could be on the way.
The post BIC's Video News Show: Top 5 Lowcap Gems For July appeared first on BeInCrypto.