BTC law with a "mega surprise for Paraguay …" will be introduced on Wednesday
2 min read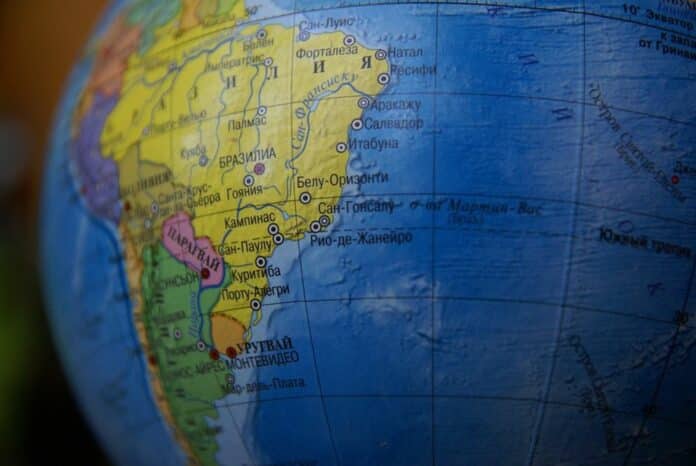 Paraguayan lawmakers will present a draft BTC law on July 14. El Salvador's decision to adopt BTC as legal tender affects other policies throughout the region.
Paraguay may have (too) a BTC law
El Salvador passed its BTC Act in June, and it will be the first state to apply BTC as early as September. While the world is watching to see how this experiment basically turns out, BTC fans are hoping for a positive outcome, and other Latin American countries are beginning to consider joining to some degree. At the moment, it is not possible to say whether this is really happening, or whether it is just a wave of political attitudes of individuals who will not find support in the required majority.
El Salvador, which so far remains the only state to adopt BTC at the national level, can find support in Paraguay. Paraguayan Congressman Carlitos Rejala and Senator Fernando Silva Facetti plan to present a Bitcoin bill to Congress on Wednesday, July 14.
The first one mentioned on Twitter wrote:
"I am here to unite Paraguay…"
Something big is coming
Statements about the planned law are relatively unclear. Interestingly, however, this is supposed to be a surprise for Paraguay and the world. This in itself is quite interesting, as the question arises as to what such a new proposal can contain, so that it surprises the world even after a state has already adopted BTC.
"Stay tuned, because it will be a mega surprise for Paraguay and the world. Something huge is coming, " said Rejala, noting that "Together with Senator Fernando Silva Facetti, on Wednesday, July 14, they decided to present the BTC Bill!"

Rejala, who put on his laser eyes on Twitter in symbolic support for the rise in the price of BTC, he had previously said that he intended to include BTC in an unspecified "important project" for Paraguay.
Based on previous statements, Cointelegraph said that the draft law could introduce measures that will make Paraguay a leading center for foreign investors, BTC companies and possibly BTC miners. Potentially, the proposal may also include provisions on the acceptance of BTC as legal tender.
Conclusion
Latin America due to local economic and fiscal pressures has become a potential focus for acceptance of cryptocurrency. It is very likely from other places like Argentina, Venezuela and Mexico, we may soon hear about the incorporation of BTC. On Wednesday, a surprising revelation is to come from Paraguay, where something gigantic is allegedly being prepared. So we'll see what the local representatives get involved with and hopefully we won't be disappointed.