Market Overview 28.1. | BTC, ETH, ETC, QNT Bitcoin and the rest of the market in large growth.
2 min read
 Today we have reviewed Bitcoin, Ethereum, Ethereum Classic and Quant in the market overview. Bitcoin attacks 8,800 USD value, since yesterday added 250 USD.
At present, the cryptomarket has a total market value of $ 244.5 billion, while 3 days ago we were at $ 230 billion. The market is slowly returning to this year's top 250 billion USD. Bitcoin dominance: 65.5%. Altcoins are also growing and old powerful pumps have appeared.
The best growth yesterday was:

Quant (QNT) $3,89 USD (20,69%)
QNT was followed by TOP 5 :

Ethereum Classic (ETC) $10,63 USD (19,91%)

Bitcoin SV (BSV) $315,87 USD (16,85%)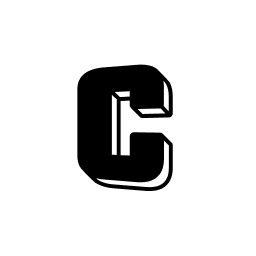 Centrality (CENNZ) $0,086886 USD (13,52%)

EOS (EOS) $4,02 USD (11,22%)

Bitcoin Cash (BCH) $372,97 USD (9,36%)
The biggest loss yesterday was:
Yesterday, the market recorded the vast majority of appreciation after Bitcoin showed a nice up. However, some coins were found that did not respond to this growth.

Nervos Network (CKB) $0,006101 USD (-4,40%)

Seele (SEELE) $0,111157 USD (-2,27%)
[BTC / USD] in 2020 to the current value + 23.21%
"Bitcoin surprises again". Is the surprise a reflection of the $ 8,200 support? I don't think so. Before yesterday we were creating a market overview for you at $ 8,550, yesterday we grew at Bitcoin to $ 8,700. According to the chart, we are currently holding a short resistance, but we do not see signs of weakening, it is likely that we will again try to overcome the resistance to 9 100 USD.
[ETH / USD] in 2020 to the present value + 33.12%
Like Bitcoin, Ethereum grew today. At the moment we got to $ 170. The graph shows the reflection of the support at 155 USD. The closest resistance is 178 USD. It seems that Ethereum will try to reach this year's top as currently Bitcoin. Further resistance will await us at 188 USD. Yesterday we added to the growth of 3.5%.
[ETC / USD] in 2020 to the present value + 120%
Ethereum Classic has added again to the price, which is already 120% in 2020. All this was triggered by his recent hardfork on ETC. Currently we are $ 9.91. Yesterday we recorded + 19.9%.
[QNT / USD] in 2020 to the present value + 13.91%
Quant mostly moves down the channel, reaching the bottom at 2.67 USD. The current value is at 4.06 and we are already on resistance. Apparently today we may fall below these values ​​and Quant will not keep them. Yesterday is the best growing altcoin, but it doesn't look good on the chart. Yesterday added up to 20% growth.
Thank you for taking the time to analyze and review the market today.