No signs of bear market on-chain analysis
2 min read
The bottom has probably been reached. Evaluation of the situation on the markets by Willy Wu, who sees no signs of a bear market.
Macro structure: no signs of a bear market
Although the price has risen quite sharply from its peaks in the last month, the net inflow of coins into Hodler wallets remains in a bullish area. The chart below shows that this flow has slowed somewhat in the last month, but there has not yet been a big sell-off that would signal a deeper bearish phase.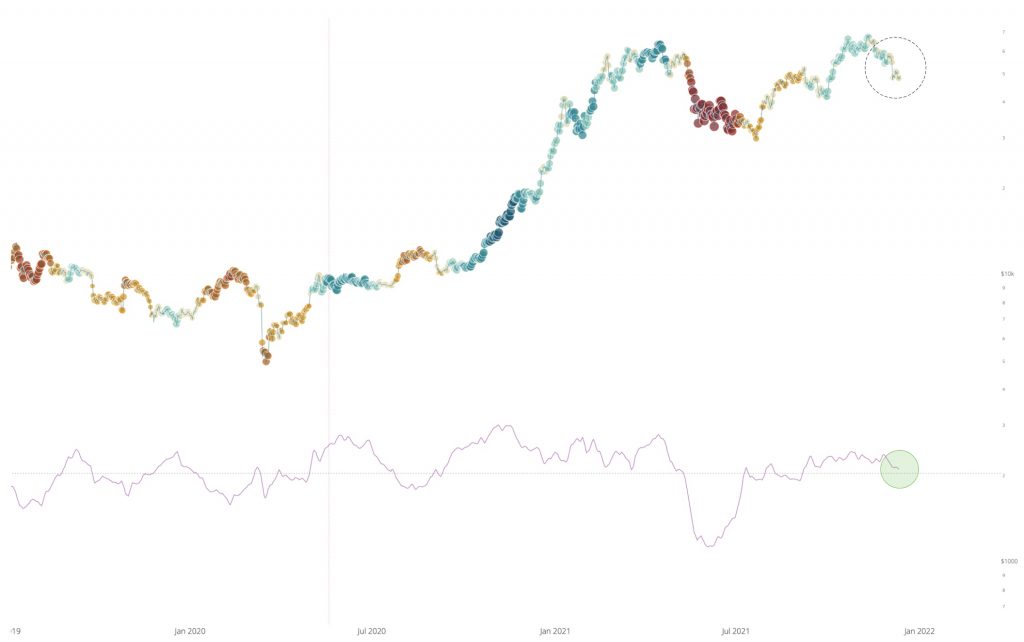 Meanwhile, we can see in the chart below that long-term holders have been collecting profits in the last month, but as a whole they are still in the area of ​​peak accumulation. Until now, bear markets have been accompanied by coin shedding in the midst of market fears. Structurally, the current situation does not correspond to the bear market.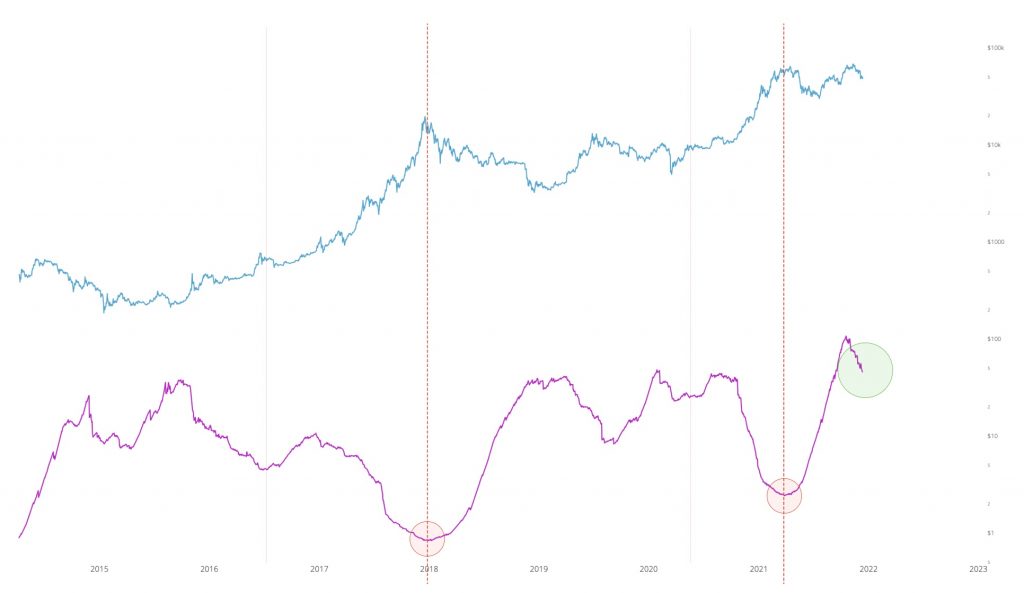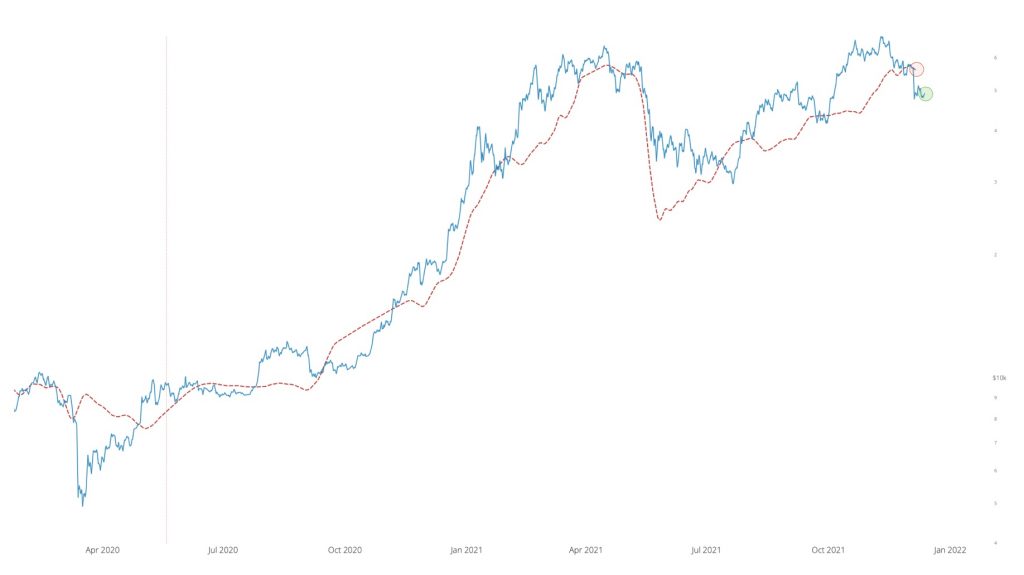 Short summary:
Macrostructure: buying of hodlers have slowed slightly in the last month due to the decline, but are still in the area of ​​peak accumulation. Structurally, we are still in a bullish macro area. Despite the decline, the market structure basically shows no signs of a bearish trend.
In the short term: Hodlers buy a dip. The number of coins held by Hodlers is growing and recovering from a recent weakness. Our Suppy Shock pricing model assumes that BTC is currently trading at a discount of over $ 6,000.
Derivatives data suggest that demand is rising, while hidden bullish divergence indicates that the bottom has probably reached.
Price expectations: recovery from the low with further consolidation in December.