Popular trader lists 4 game tokens with explosive potential
2 min read
Play-to-earn games are on the rise and, consequently, these game tokens are gaining value and attracting the attention of investors. According to influential and popular cryptocurrency trader Lark Davis, the digital asset industry is expanding rapidly and the involvement of game companies could make things even more interesting.
Based on this, he listed in a recent video four game tokens with explosive potential.
GuildFi (GF)
The first token on Davis' list is GuildFi (GF). In the game, Guildfi helps players discover and access challenges, helping them find new paths.
In addition, the token improves player performance and helps track engagement with the Guildfi ID, identification that helps players record their journey from the metaverse.
As Davis pointed out, Guildfi now has over 100,000 registered users and over 120,000 daily users.
The GF token currently costs $2.26. In the last week, the price of the cryptoactive remained stable, rising 0.77%.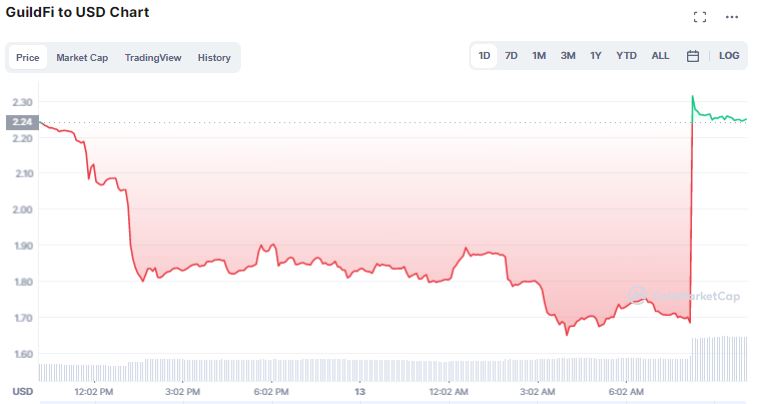 BlockchainSpace (GUILD)
The second token on Davis' list is GUILD, a token for the BlockchainSpace platform.
According to the trader, Blockchain Space is helping to provide a better experience for traders and players.
BlockchainSpace is a data and infrastructure provider for the Play-To-Earn Guilds game in Open Metaverse. The project has a roster of heavyweight investors, including names like Crypto.com and CoinGecko.
GUILD is the native BlockchainSpace ecosystem token that empowers players through GameFi. Also, the token will be used for governance and for stakeholder rewards.
At the time of writing, the digital asset is costing $0.56, having depreciated 15% in the last 24 hours.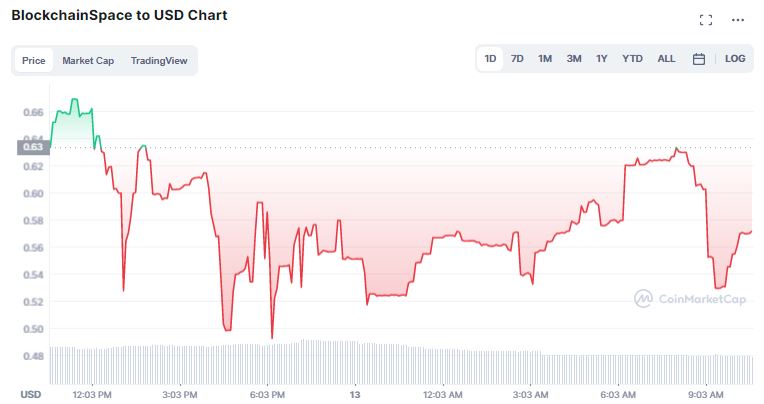 Polygonum
Then the trader highlighted the Polygonum project and its POG token. As Lark Davis pointed out, this is a post-apocalyptic survival game. The game is currently open for Alpha testing, but the POG token is already being traded.
In addition, a staking pool will be created in which users will be able to "lock" their tokens in exchange for passive income and an in-game island.
At the moment, POG is trading at USD 0.91, having retreated 12% in the last 24 hours.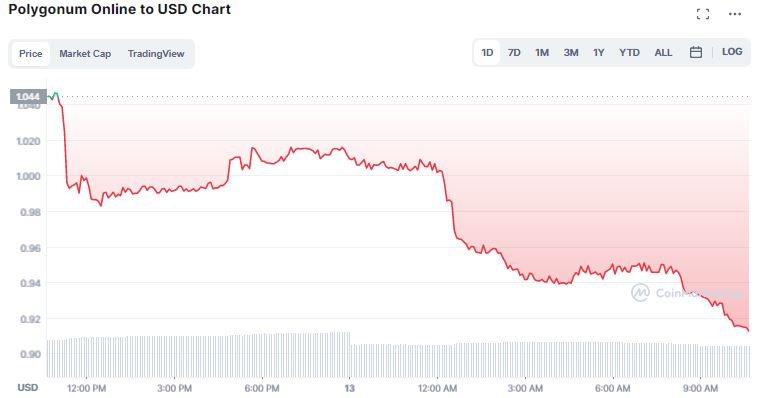 Decimated (DIO)
Finally, the fourth and last game token in the trader's list is Decimated (DIO).
Decimated is another game set in a post-apocalypse setting, in RPG format, that can be played as a human or as a cyborg.
According to the developers, the game is still in the pre-alpha phase, but will give early access to players in late 2021. The full game will be released in 2022.
The game's native token, the DIO, is also not available for purchase. However, there is a airdrop which will distribute the tokens to selected people.