Price of Stellar (XLM) Doubles in Just 24 Hours
2 min read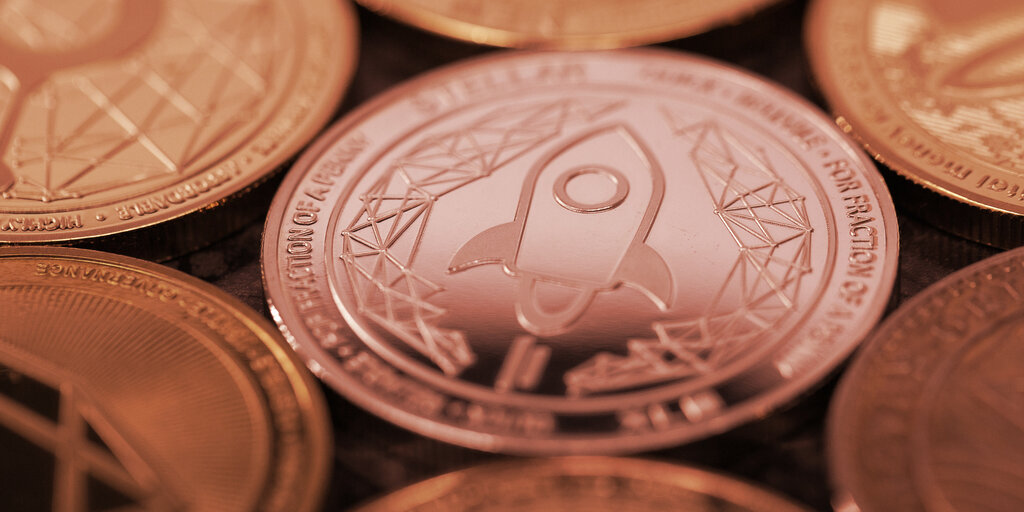 The price of cryptocurrency Stellar (XLM) increased by more than 100% today, reaching up to $0.38—a high not seen in over two years, according to CoinMarketCap.
At press time, XLM is trading at $0.3512—up 103.88%. This has pushed the token's total market capitalization to over $7 billion, making it the ninth biggest cryptocurrency.
One of the main reasons for such a surge could actually be the legal problems that Ripple Labs, the company behind XRP, is currently facing, some experts noted. As Decrypt reported, the US Securities and Exchange Commission (SEC) filed a $1.3 billion lawsuit against Ripple on December 22.
Since then, the price of XRP plummeted while crypto exchanges started to delist it left and right, creating even stronger downward pressure. Currently, XRP is trading at $0.2335—around half the price it had before the lawsuit.
As Denis Vinokourov, head of research at London-based brokerage Bequant, told Coindesk, the SEC's lawsuit might actually be good news for XLM since the token is a modified fork of XRP. Thus, XRP holders might be actively transferring their assets into XLM as it is a similar token—but without the SEC's lawsuit over its head.
Another positive development for XLM came on Monday when the Stellar Development Foundation (SDF) announcer that it will help develop Ukraine's central bank digital currency (CBDC).
"This is the beginning of the work together to help set the strategy for virtual assets and a path towards a CBDC, the issuance of which ultimately is the decision of the National Bank of Ukraine. SDF is acting as an advisor to the Ministry of Digital Transformation's working group on the topic," Lauren Thorbjornsen, head of communications at the SDF, told Decrypt at the time.
She added that "nothing is being built on Stellar at the moment" but that's what the company hopes to see in the future.
Additionally, the Office of the Comptroller of the Currency—the US Treasury Bureau that regulates banks—issued an interpretive letter earlier this week, which said that banks may use stablecoins and blockchains for payments.
Since Stellar is a payments-focused blockchain, such a sequence of events might very well be a perfect storm for XLM.
The views and opinions expressed by the author are for informational purposes only and do not constitute financial, investment, or other advice.