Raoul Paul states that ETH is ready for a 300% increase
2 min read
Although the cryptocurrency market has been suffering from a drop of more than 15% in less than two days, this has not been enough to dampen crypto-assets analysts' optimism.
Real Vision Chief Executive Raoul Pal, for example, said the current pullback in the market is just a respite for bulls who will soon start a new bullish move.
Pal highlighted that in this new resumption, a "scary" ETH  chart suggests that the second largest cryptoactive asset in market value could see a big recovery later in the year.
High on ETH
The executive has overlaid a current chart depicting the movement in ETH prices over the past three months onto a chart showing the movement in BTC prices in 2017.
Based on this, former Goldman Sachs executive argued to its 774,700 Twitter followers that the shape of the two different graphics is remarkably similar.
"I've been showing this scary graph of ETH now vs BTC in 2017 in a number of ways," he said. "What happened next? A 300% increase. Starting tomorrow", he said.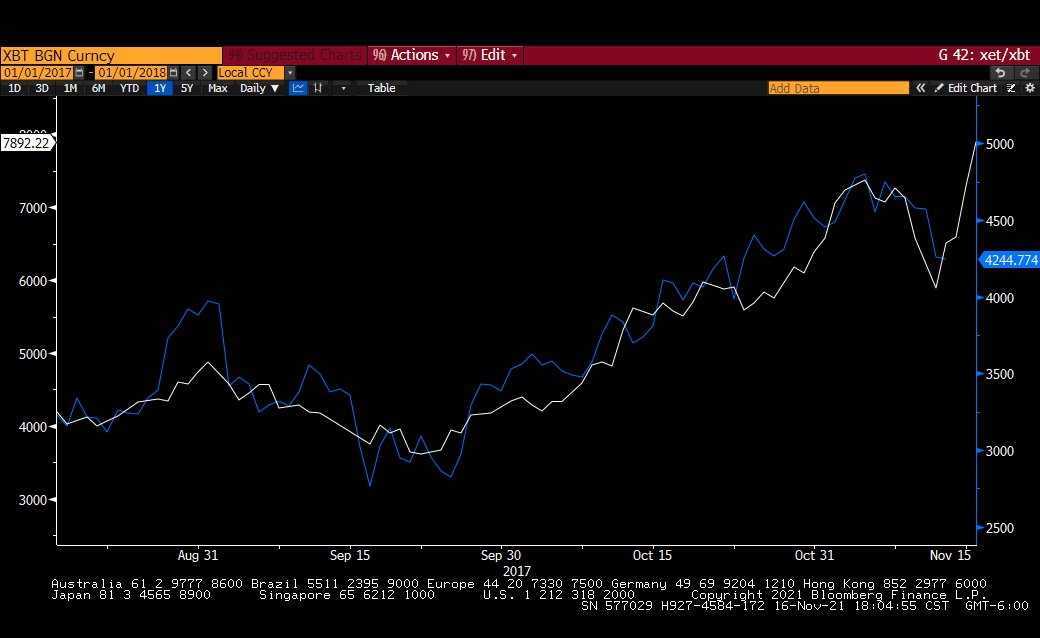 Furthermore, Pal stressed that he does not expect ETH to perfectly match BTC's 2017 price. predict a 100% to 300% increase for the asset by the end of the year.
"Nothing is a certainty in the cryptocurrency market. Furthermore, it is an individual decision to invest and take your own risk. However, I believe that possibly this increase in ETH will extend and generate significantly higher prices", he pointed out.
Finally, Pal also noted that altcoins, on average, have generated more returns than BTC. And, in fact, ETH has risen 100 times over BTC in the last 6 years.