Record SSD has a capacity of 30 TB and has no competition in speed. They are made by Kioxia
1 min read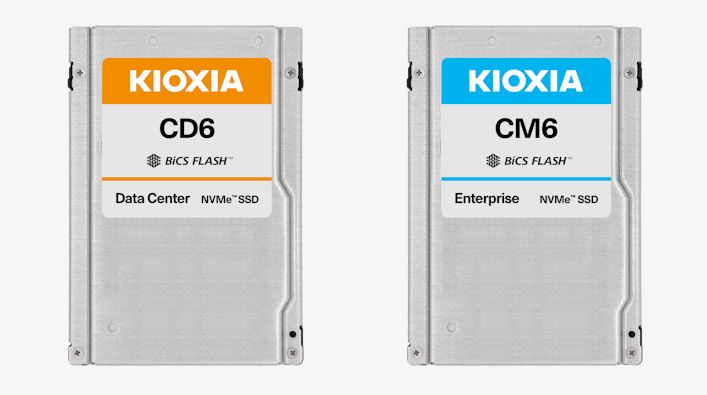 This year we will see a lot of new powerful SSDs that will benefit from the increased throughput of PCI Express 4.0. But Kioxia (formerly Toshiba) has already introduced an extraordinary piece now.
SSD Kioxia CM6 is designed for server deployment. Inside, there are 96-layer BiCS flash chips and a controller that supports up to 18 channels. As a result, it offers record capacities and speeds.
The SSD will be available in versions up to 30.72 TB, with sequential read speeds of up to 6.9 GB / s and 4 GB / s at write speeds. The main advantage, however, is the reading value of IOPS, which is up to 1.4 million. In the case of enrollment, however, it is already much worse – only 170 thousand IOPS. It is so clear that SSD is designed especially where really fast data reading is needed.
Kioxia also offers a second model CD6, which with a 16-channel controller has a read speed of 6.2 GB / s and 4 GB / s for write and maximum IOPS values ​​are 1 million and 750 thousand read / write respectively. This makes the configuration more focused on performance when writing data. The maximum capacity for this model is 15.36 TB.

SSDs support total transcripts per day according to variants 1 and 3 and use modern U.3 and NVMe 1.4 interfaces. From the construction point of view, these are 2.5-inch discs but have a larger thickness of 1.5 cm.