Retail accumulates BTC! It's a bull market, says Willy Woo
2 min read
The entire BTC ecosystem is signaled by the bull market. According to on-chain analyst Willy Woo, this is clear news of an upward trend.
Bull market, says Willy Woo
Willy Woo says the entire BTC buyer ecosystem tells him that the BTC market remains largely upward. On-chain analyst informed his 723 thousand followers that he saw a huge distribution phase taking place in Bitcoin.
Specifically, Woo says that BTC is distributed more evenly among users. He stated:
"Bitcoin continues to distribute coins evenly. Publicly held and retail entities continue to gain more control of the supply while whales are reducing their control."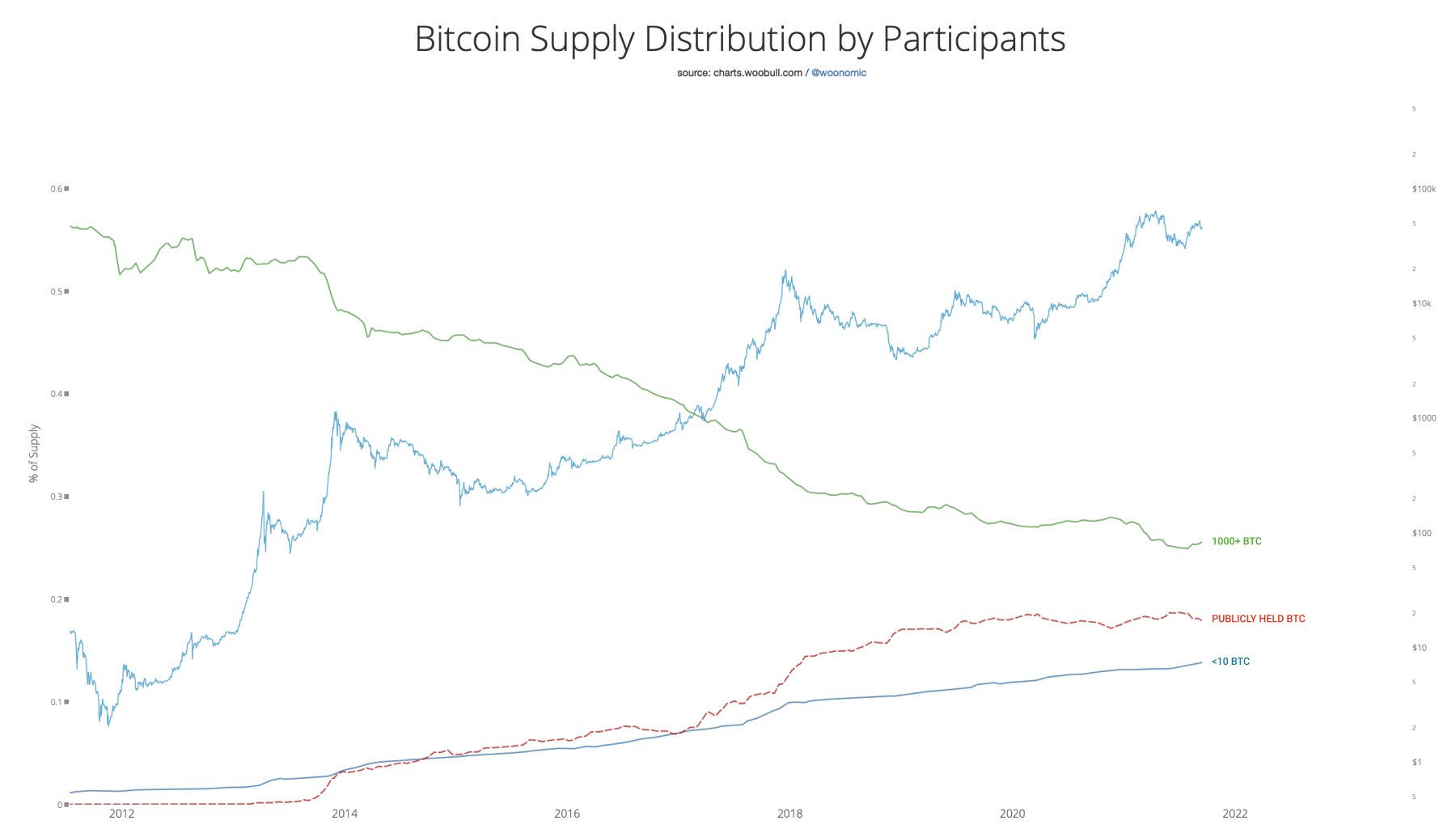 Coin redistribution supports the decentralization of BTC
Willy Woo evaluates the data positively. According to him, an even distribution of BTC's supply is good for BTC's long-term health, because it supports decentralization. He commented on the topic:

"Remember that the gold standard failed as a monetary standard due to the centralization of supply."
The on-chain analyst basically says that the influence of whales is decreasing. Now, the current phase of the market – the BTC bull market – is characterized by growth dominated by retailers or entities with less than 10 BTC.
"Retail drives macrocycles. When retail stack their [satoshis] at an increased rate, like they are doing right now, it's the fundamentals saying we are in the middle of a bull market. I repeat, middle of a bull market. Traders were in disbelief two months ago when this data was shown."
But whales and corporations are not leaving
However, Woo says whales, at least 1,000 BTCs, continue to buy leading cryptocurrencies at this time. Although the data show that their share of the number of coins held in the long run is still weakening, it has increased slightly in the short term.
"Whales think coins are cheap right now. Whales are opportunists. They are in a ten-year diversification plan, which means selling in every bull market and making money. But they take advantage of trading opportunities when they see a strong rally ahead, like right now. "
While BTC's offer on crypto exchange is still shrinking, corporations are also accumulating BTC…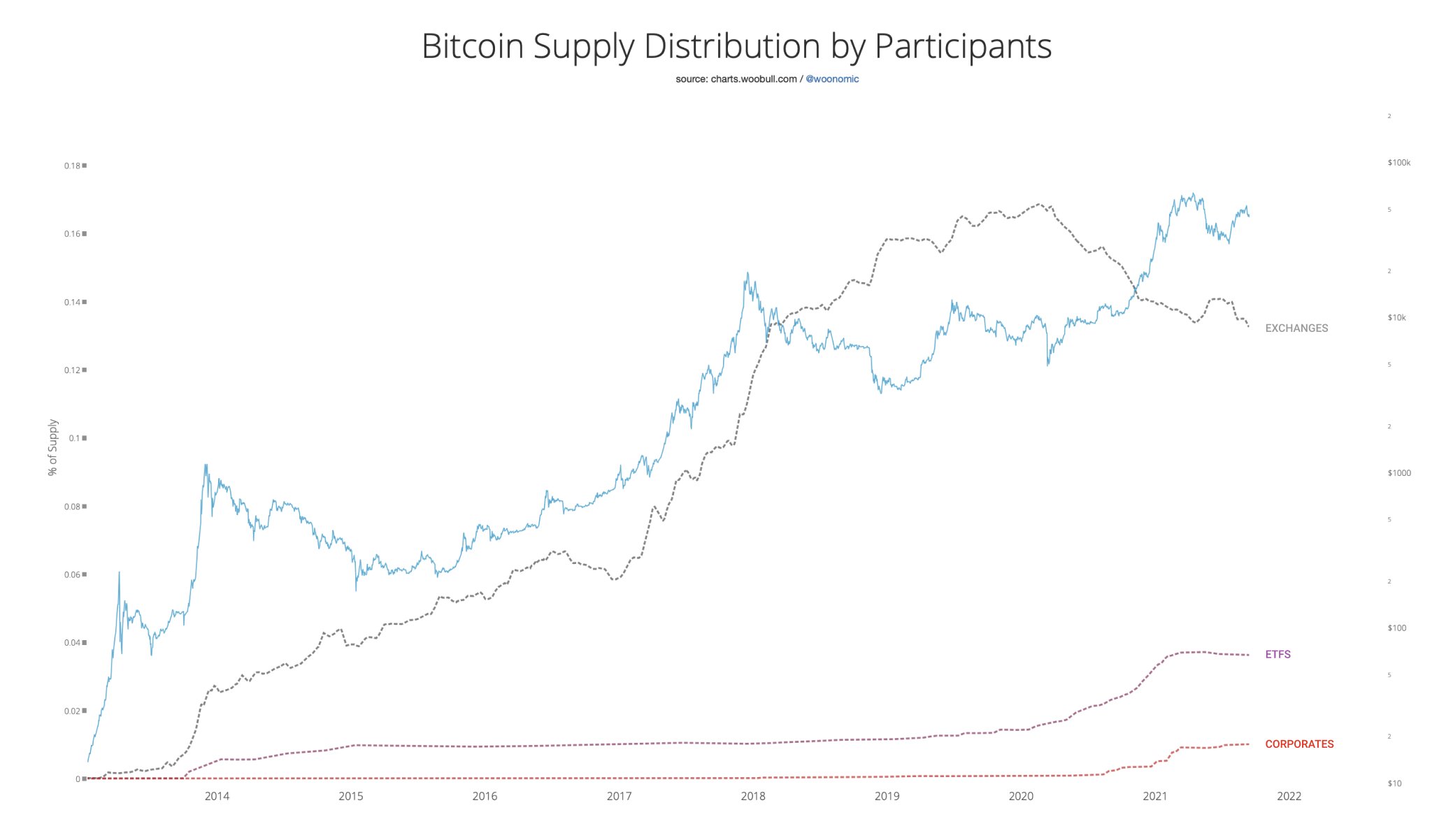 Conclusion
Everyone except crypto exchnages seems to be accumulating more and more BTC, except for whales, which have been in decline for a long time. Willy Woo says that retail investors, on the other hand, are on the rise and overall Bitcoin are evenly distributed, which is a good sign for the future of the market.
Bitcoin Core 22.0: everything you need to know + Taproot support