Time to buy? BTC's illiquid supply jumped 3.2 times
2 min read
A new report from Glassnode suggests that most of BTC's supply in curculation are currently illiquid, despite market volatility and the bearish performance of the largest cryptocurrency in recent weeks.
BTC's illiquid supply is rising sharply
Analyst firm Glassnode said BTC's illiquid supply rose this week, according to the Illiquid Supply Shock Ratio (ISSR) developed by Will Clement, the current chief analyst at Blockware Solutions.
Illiquid Supply is a coin that has little or no transaction history and can be attributed to long-term holders. BTC's illiquid bid ratio jumped 3.2x, which Glassnode said is more than Liquid and Highly Liquid combined.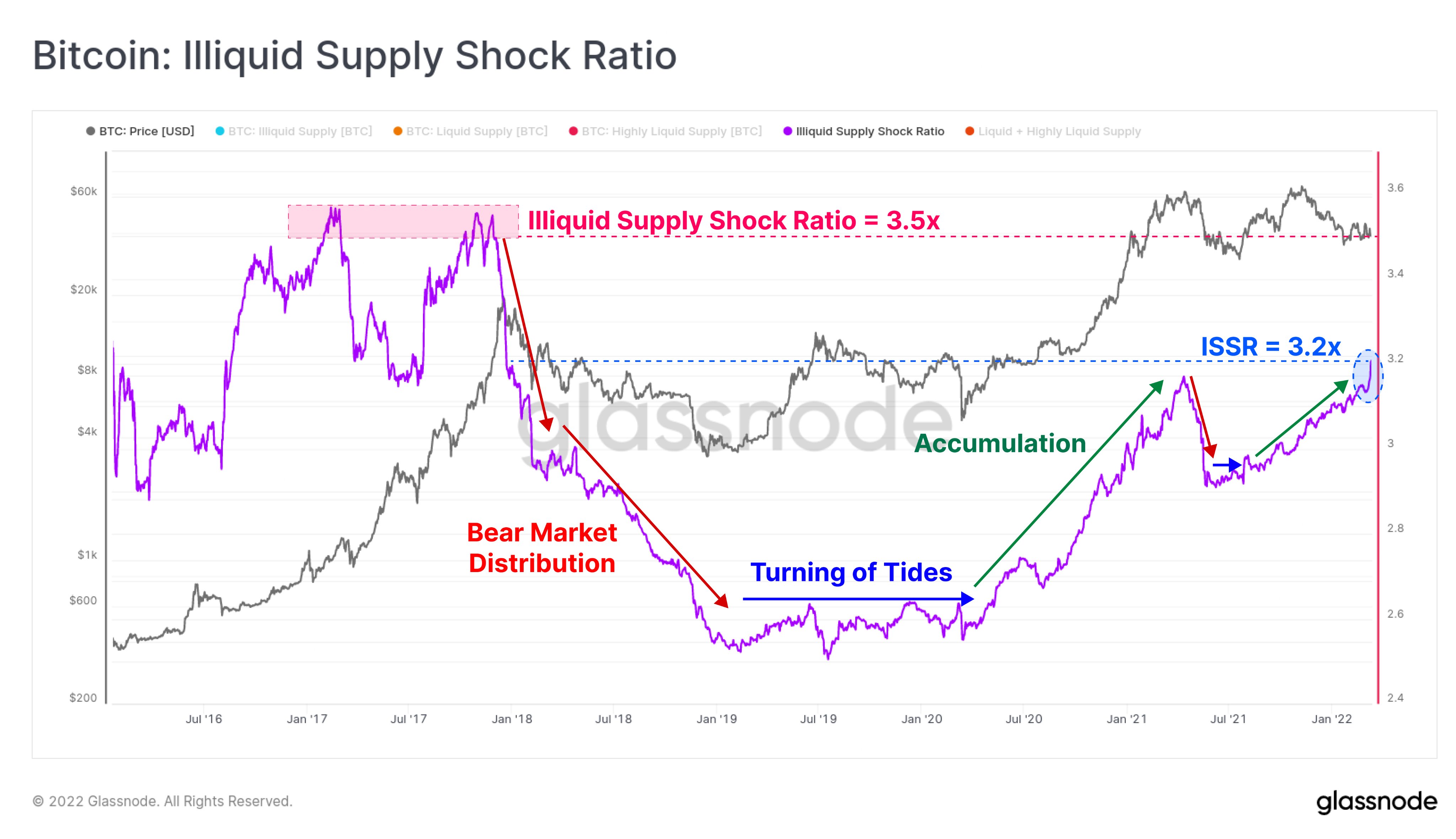 About 54,000 BTCs were also reportedly moved from crypto exchanges in nine days, in line with BTC's declining supply.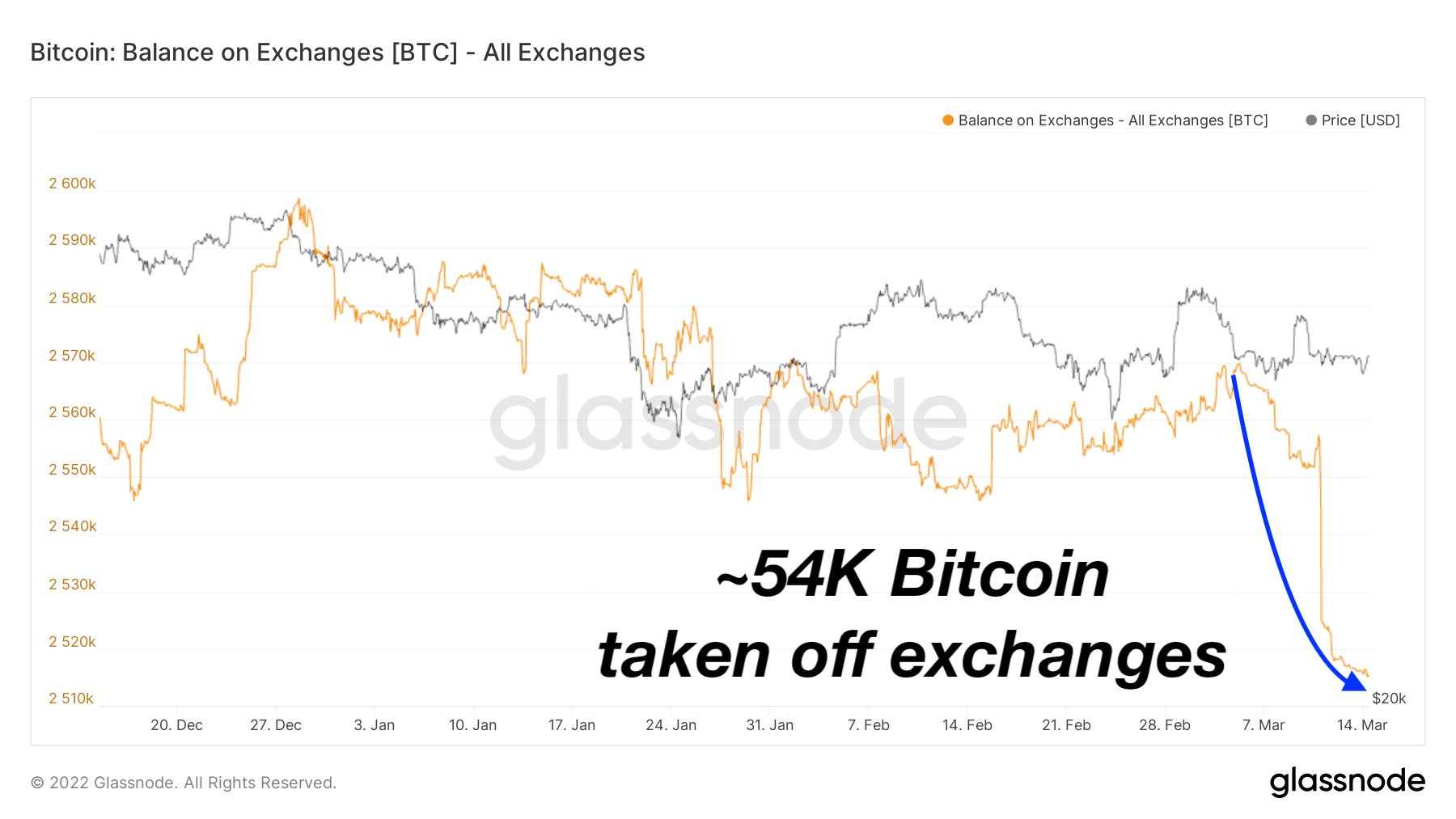 An increase in illiquid supply means a decrease in liquid supply; therefore, fewer coins should be available to meet demand. This can be considered as a potentially bullish indication for BTC; however, the current state of the anterior cryptocurrency does not correlate.
Less demand for BTC
While the price can go both ways, ISSR data confirm that the number of BTCs available for purchase is declining, creating a bullish picture for the cryptocurrency based on the economy of scarcity. However, it only depends on whether people are increasingly willing to buy (demand). At the moment, there seems to be no new demand for BTC.
The absence of market demand credibly explains why the price of BTC currently shows no correlation with on-chain data.