Traders think the price of BTC has bottomed at $ 29,500
2 min read
Traders experience a renewed sense of hope after the price BTC  It remained above the level of $ 32,000, but they waited patiently for further confirmation as to whether a reversal of the trend could come.
What do traders expect further from the price of BTC?
According to a recent report by Delphi Digital, an aggressive turn to CME futures was observed on July 21, a bullish sign for BTC traders who have won "cheap" futures contracts. The resulting contango is interpreted as bullish because the price of the futures is above the spot price of the asset.
As can be seen in the chart above, open interest in CME BTC futures doubled from $ 1.25 billion on July 19 to $ 2.5 billion on July 20 after institutions placed longs after a short period of shorting.
BTC has a several levels of resistance on his way
The recovery of BTC above $ 32,000 has again aroused bullish optimism for many traders, but the way up will by no means be a walk in the rose garden due to several zones of resistance. According to pseudonymous crypto analyst Rekt Capital, many of the previous levels of support could soon act as resistance.
"Overall, BTC faces many potentially new resistances. Red linine, a $ 32,200 level he lost last week in support. Blue line, 50-week exponential moving average – EMA ($ 33700) and black, higher low 2021 ($ 34800). All the old supports. "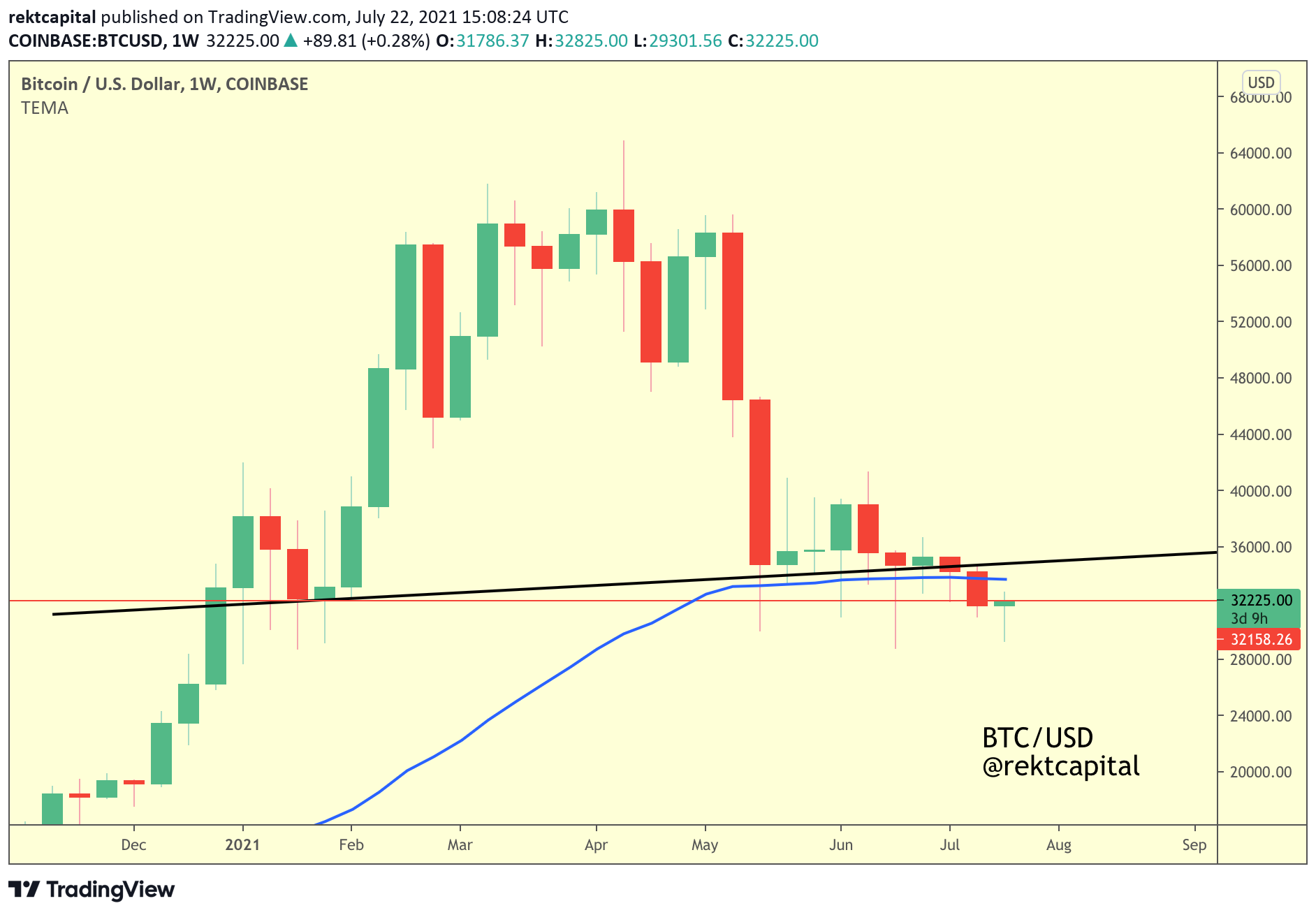 The exchange inflow has historically been growing near the bottom of the market
Another sign of a bullish rise is the recent rise in stock market tides as a possible signal that it is bottoming out.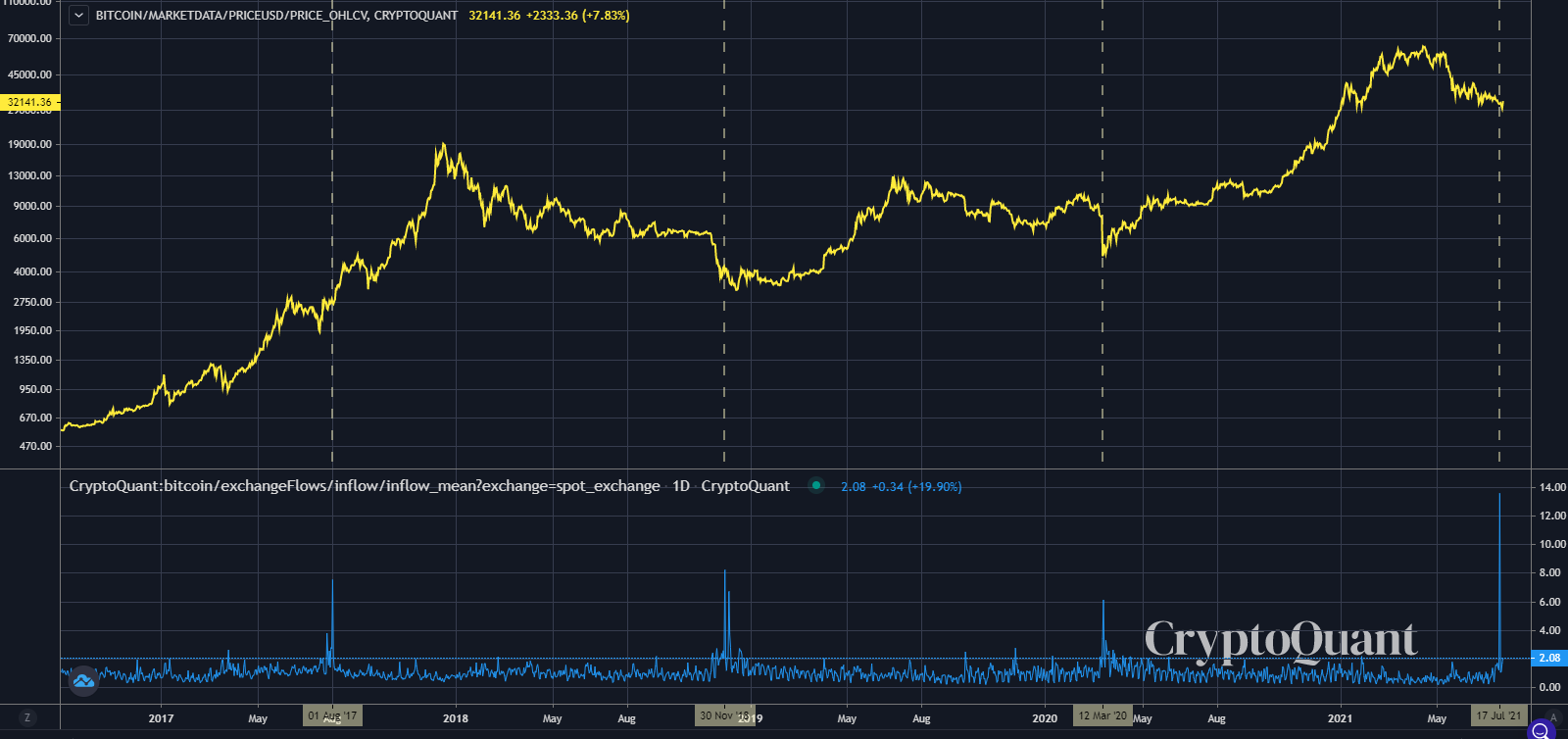 A closer look at the chart shows that there have been three cases in the past, on 1 August 2017, 30 November 2018 and 12 March 2020, when stock market inflows peaked in a similar way to what was seen on 16 July. Each time the market bottomed out in a short period of time after the tide.
If the market unfolds in a similar way to the historical formula, there is a good chance that the recent decline to $ 29,500 could have been the day.