UNI could rise 20% if it overcomes major resistance, predicts trader
2 min read
The Uniswap (UNI) price has reversed its downtrend and is on track to set higher highs, according to the analyst. Akash Girimath from FXStreet
As the analyst pointed out, the price of UNI has risen about 11% in the last 24 hours after cutting the swing low of $18.73.
"This ascent is likely to fill the Fair Value Gap (FVG) that extends to $21.13 and run at the $22.36 resistance level," he said.
Girimath also pointed out that liquidity above these maximums will be the first target of market makers.
In addition, he pointed out that, in addition to this area, there is another FVG, ranging from US$22.49 to US$24.51. But, for him, UNI should pass through this area with ease.
"Above $24.78 is another set of buy stops that market makers will target. This increase will represent a 20% increase in the Uniswap price", he points out.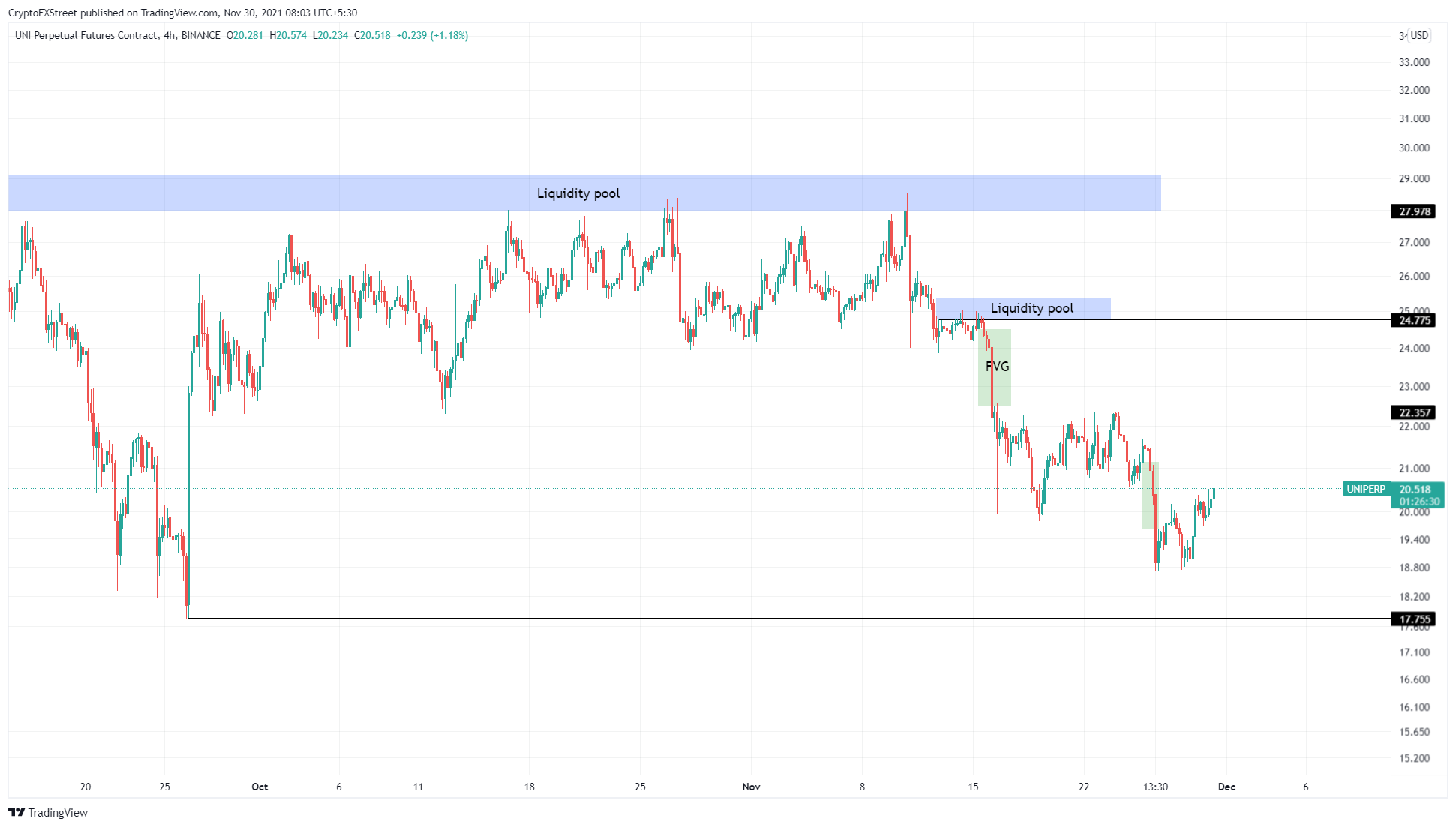 UNI
According to Girimath, the technical data is pointing to a bullish outlook for the Uniswap price. At the same time, network metrics also suggest a similar perspective.
"Consider, for example, the 30-day Market Value to Realized Value (MVRV) model. This metric on the network is used to determine the average profit/loss of investors who bought UNI in the previous month.", he said.
According to him, as this indicator is hovering around -5%, it indicates that investors are losing. Girimath also noted that this area is where market participants accumulate assets, suggesting it's an excellent place to see the price of UNI grow.

"There is an obstacle the bulls will face on their upward journey. The IntoTheBlock's In/Out of the Money Around Price (IOMAP) model shows a large pool of investors at $20.84. Here, around 6,680 addresses have purchased nearly 183 million UNI's," he said.
However, Girimath noted that these investors are likely to pose a threat to the recovery. That's because they can sell their holdings to breakeven.
"Therefore, clearing this level will remove pressure from the seller's side and trigger a hike for the Uniswap price," he concluded.