World's First NFT Watch by Jacob & Co to Be Up for Bids Soon
2 min read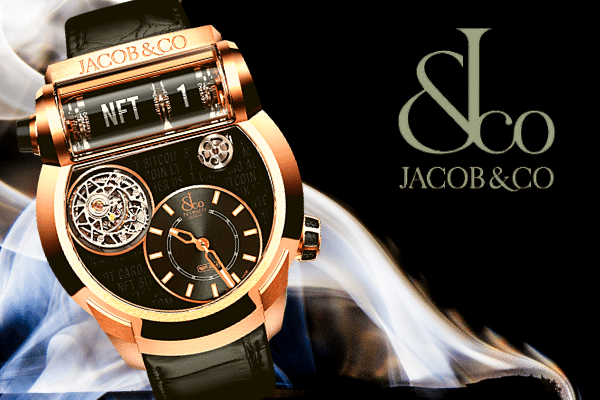 It seems like the current NFT craze has not escaped this luxury watch company's notice.
Jacob & Co. will soon be putting up its first-ever NFT watch for auction on ArtGrails, an NFT platform.
Much like any NFTs, the sale of this virtual wristwatch is minted on a blockchain. The encryption contains records of the token's creator, owner and its proof of authenticity — making the NFT a truly unique piece.
This NFT is based on the Epic SF24, which is a physical time travel watch with a cleverly designed split-flap display that lists 24 cities around the world. However, instead of cities, it will be listing names of 10 cryptocurrencies like BTC, Ether and Fantom. Not only that, the digital version of the wristwatch has a feature that its real-world version lacks — a unique box and certificate called a tourbillon.
The luxury industry is not exactly the quickest when it comes to embracing technology. Jacob & Co.'s new CEO Benjamin Arabov, however, believes that the consumers of digital luxuries will soon become a significant portion of the buyers.
"NFT is an unexplored territory for everyone, let alone the conventional horology industry," said Arabov. "Jacob & Co. is a trailblazer in discovering this brand-new arena for all the high-end jewelry and watch brands. Our goal is to prove that there is a market for High-End Luxury Digital Assets (HELDAs) and we want to be the first ones to break into this industry. It's not a matter of 'if' NFTs will have a place in the watch and luxury world but 'when.' For us the 'when' is now and we are preparing for this shift."
The auction of the wristwatch will start on April 4 and will remain ongoing over the span of 5 days. The bidding is expected to start at $1,000.
The post World's First NFT Watch by Jacob & Co to Be Up for Bids Soon appeared first on SuperCryptoNews.