After burning $ 2.7 billion in LUNA tokens, the price set a new record
1 min read
According to Terra Analytics, LUNA tokens worth nearly $ 2.7 billion were burned. Then LUNA recorded a new ATH $ 103.
LUNA has established a new ATH
At the time of writing, according to Coimarketcap, LUNA was trading at $ 91.62 with a seven-day gain of 12% and a monthly gain of 111.86%.
Token burning has intensified since the Columbus-5 update was introduced at the end of September. In addition, the update introduced a new mechanism for linking stablecoins to their fiat value: each time a UST is created, an equivalent amount of LUNA is burned.
Terraform Labs co-founder and CEO Do Kwon, celebrating UST's price success, has revealed that UST's market capitalization has reached $ 10 billion, the first such record for decentralized stablecoin.
"The Markecap UST is now $ 10B, the first decentralized stablecoin to reach this milestone. there is no longer any doubt that decentralized money is suitable for decentralized economies. "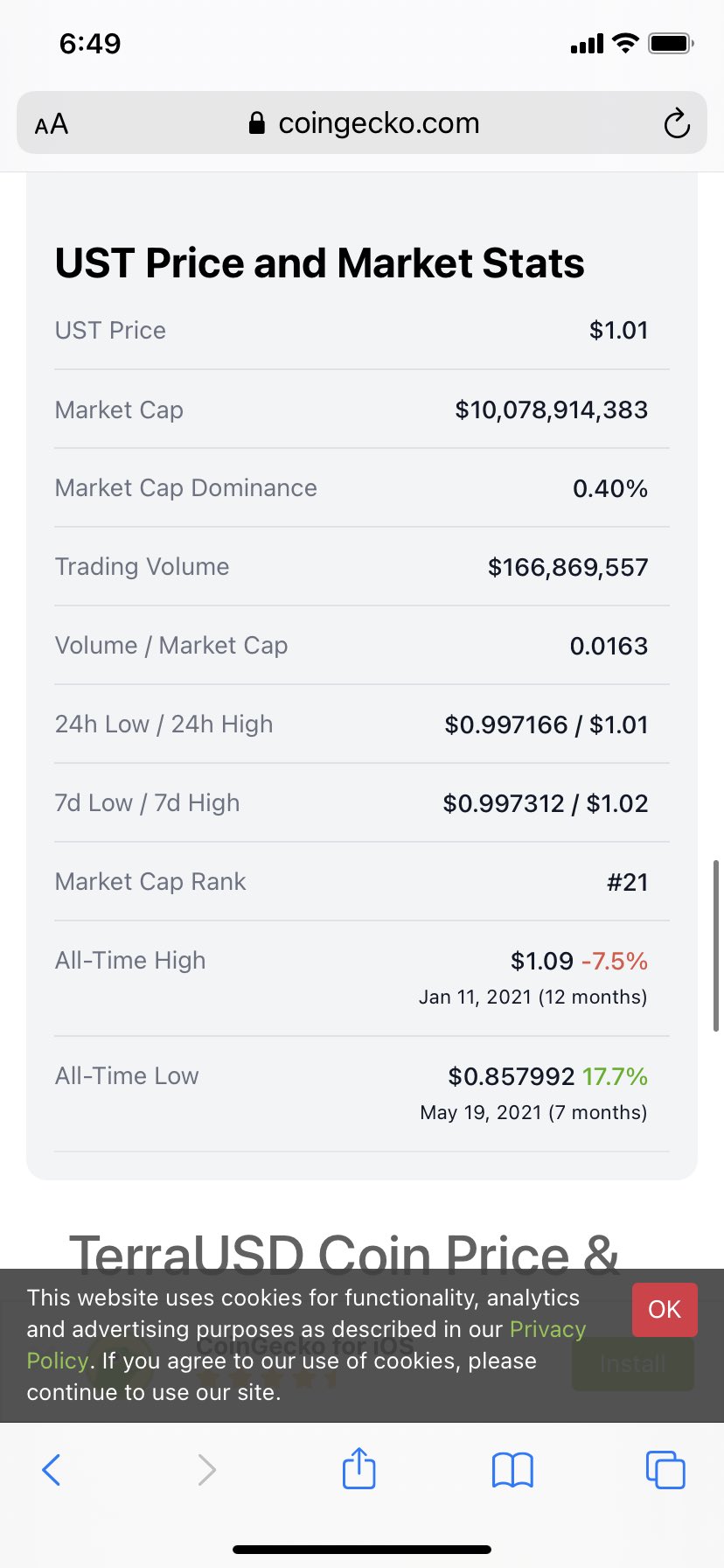 TerraUSD (UST) is a unique stablecoin algorithm, in which coins are burned or waded in order to maintain the target price of the coin.