Check out the most promising cryptocurrency stocks for 2022
3 min read
Cryptocurrencies became the most talked about investment of 2021, particularly with the rise of non-fungible tokens (NFT) and blockchain games. But a sector that was little commented on was the stocks of companies in the market.
Mining companies, exchanges and even companies indirectly linked to BTC. In any case, these companies showed an excellent return throughout the year. So they stand out as one of the biggest bets for 2022.
So, find out now which shares of companies in the cryptocurrency sector have the greatest growth potential for next year.
Block (former Square)
The company led by Jack Dorsey, founder of Twitter, has gained fame by offering payment services to businesses and individuals. However, she intends to dive once and for all into the cryptocurrency market.
In this sense, the company even reformulated its brand, renamed Block, a name that reflects the new spirit. His repositioning could make Block one of the biggest bets for 2022, despite its poor performance this year.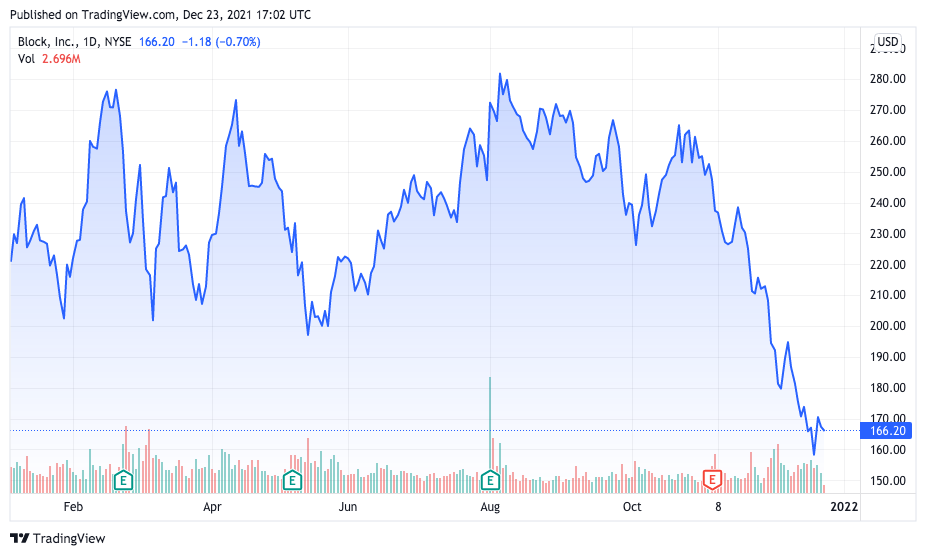 Hut 8 Mining
If there is one sector whose stocks benefited from the BTC's appreciation in 2021, it was mining. Although China's ban affected the network, it soon recovered. And it has not only regained computing power, it has also become more decentralized around the globe.
The United States and Canada were two of the countries that benefited most from this. As for companies, Hut 8 Mining is one of the main highlights of the stock exchange. The company commands a minority stake in the BTC network, but generates very strong cash flows compared to revenue.
Rather than selling the mined, Hut 8 Mining maximizes returns to shareholders by borrowing the BTC and earning even higher returns. On the other hand, the company diversifies its energy sources, ensuring a more diversified and profitable offer. By the end of this article, the company's shares (HUT) had appreciated 63% throughout the year.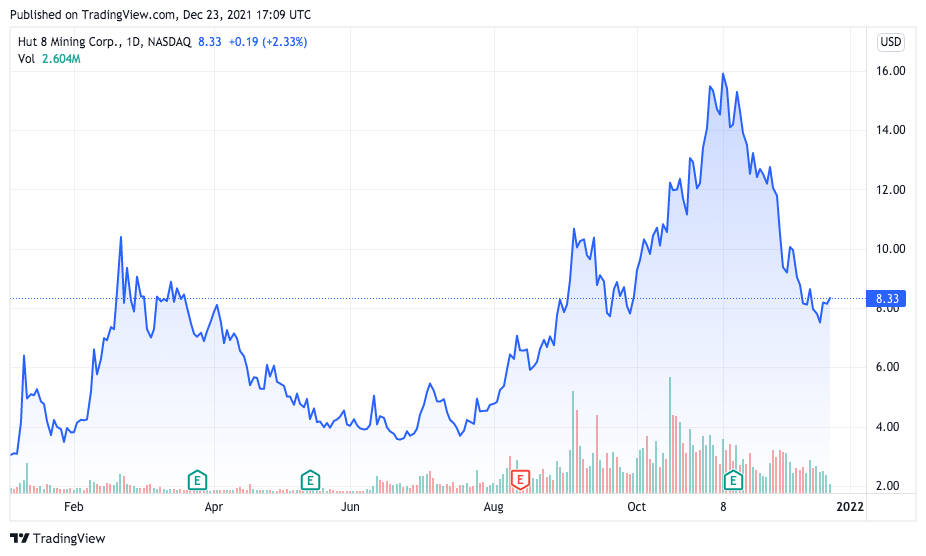 Nvidia
Nvidia does not deal directly with the BTC, but it plays a key role in the cryptocurrency market. Its chips are widely used in graphics cards (GPUs) which, in turn, tend to be used to mine other cryptocurrencies.
In this way, the company's actions have a close relationship with the altcoin appreciation season (altseason). If the year 2022 is promising in this regard, demand for the plates will further boost the company's profits.
The share price (NVDA) rose 125% in 2021, as of the writing of this text.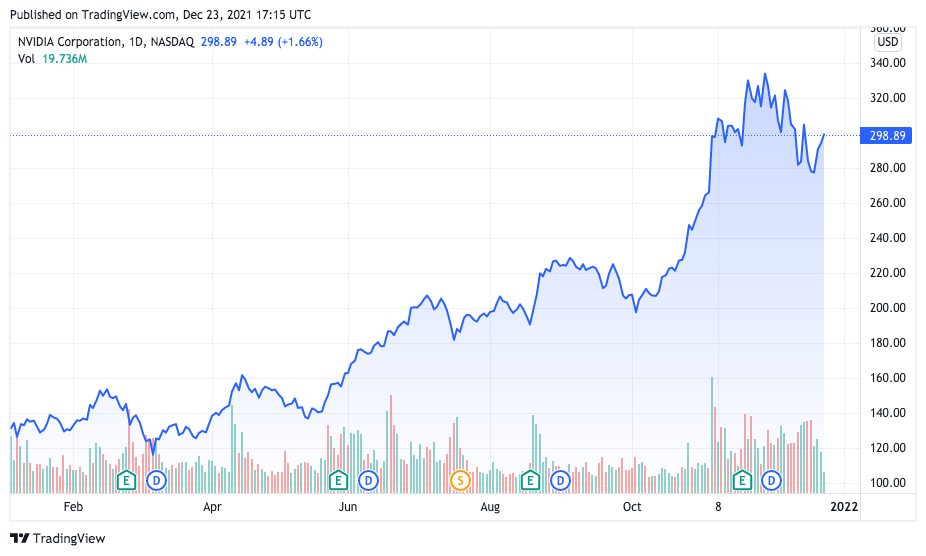 Coinbase
Finally, the largest exchange in the United States did not perform well for the year, as its shares have fallen 19% since the IPO. Part of this drop is due to the period of devaluation of the BTC, which reduced the profit from transaction fees on the exchange.
However, if the bull market returns in 2022, the volume of transactions will tend to grow again, as will Coinbase's profits. On the other hand, the company has expanded its range of services, aiming not to depend only on one source of income.