Crypto market instability is associated with changing in macroeconomic conditions
2 min read
When Bitcoin and other crypto assets reached record levels earlier this month, they failed to stay at those levels and returned to their previous consolidation range. This can be explained by several potential factors, including changes in macroeconomic conditions and the state of the crypto market itself.
Condition of crypto market and changing in macroeconomic conditions
As for the condition of the crypto market, open interest in both BTC and ETH has been growing steadily in recent months, reaching new record highs last week. "Open interest" refers to the total number of active futures contracts per asset. An increase in open interest implies an increase in the volume of open contracts, which signals the inflow of capital into the market.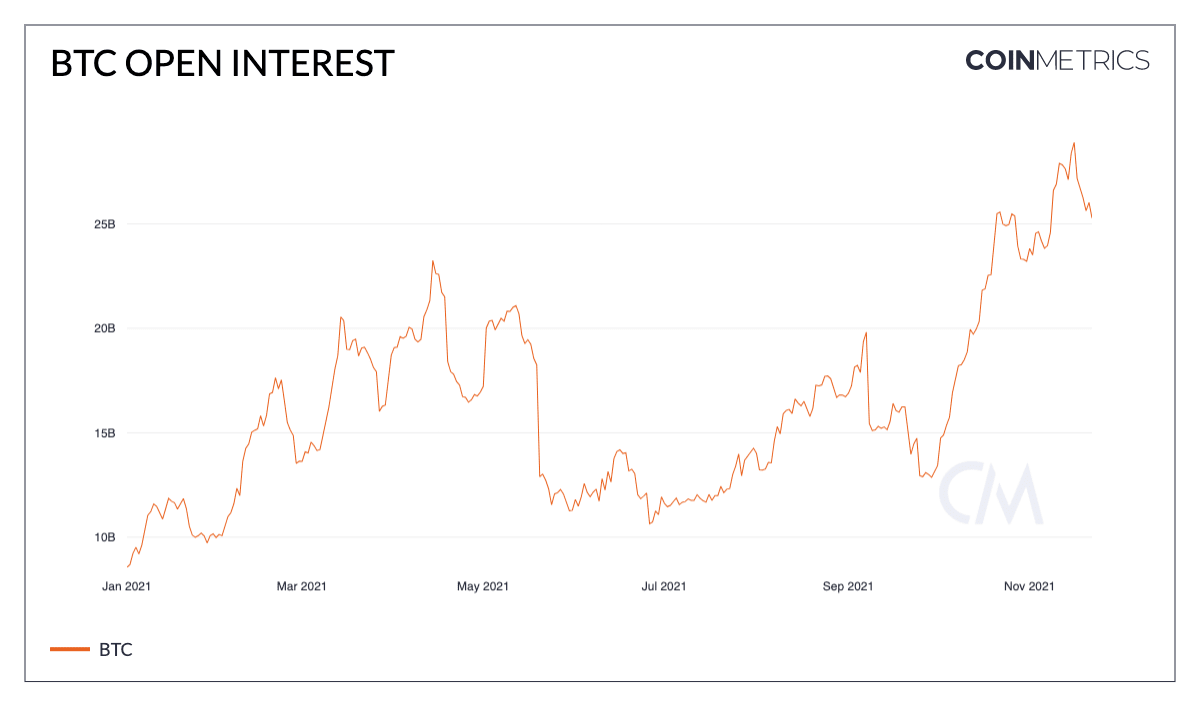 Open interest can often also serve as a good placeholder for the level of leverage in the market, as many futures contracts tend to use leverage. The increase in open interest at BTC can be attributed in part to the launch of the first BTC futures ETF in the United States, although it is highly likely that this is largely due to increased leverage due to market optimism.
The growing leverage effect on the market means that less price fluctuations can cause greater volatility by liquidating "overleveraged" positions in futures markets. With the fall in prices last week, open interest also began to fall due to pressure on active long positions.
In the short term, further pressure on the crypto market may also stem from changes in macroeconomic conditions. Yields on US bonds, especially short-term government bonds, have risen sharply in recent weeks. The yield on two-year bonds rose from 0.24% on 22 September to almost 0.60% on 23 November amid growing expectations of further interest rate increases.
The appointment of current Fed Chairman Jerome Powell for a second term also contributed. Given that crypto assets, like fast-growing technology stocks, are generally perceived as risky assets, an increase in the risk-free rate may lead to a redistribution of capital in financial markets.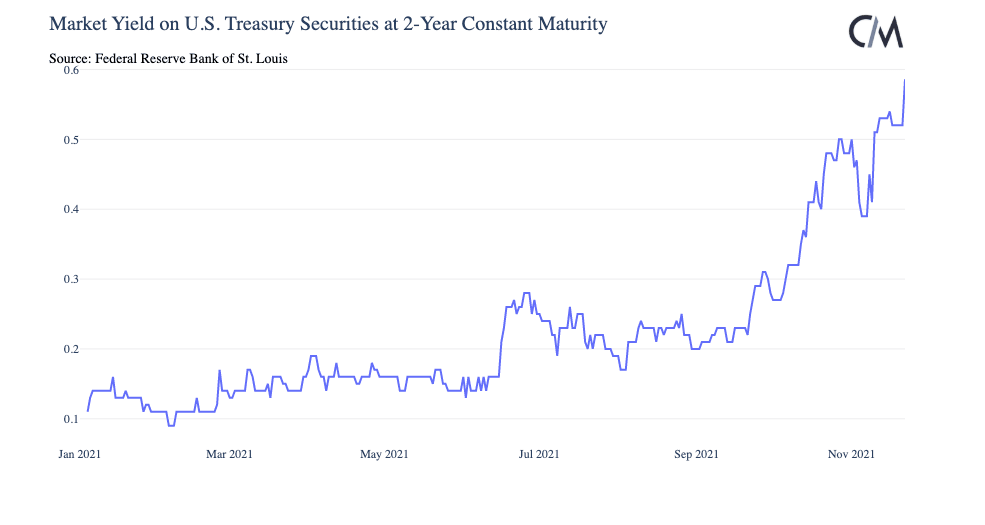 However, inflation is still rising and the BTC price always seems to be responding to new inflation data coming from the US.
Although the crypto market may seem turbulent, volatility (measured by daily returns over a 90-day period) remains relatively low for both BTC and ETH and is extremely far from the historical highs recorded earlier this year.