Kraken will remove Monero from the British platform
2 min read
IN e-mail For the customer, Kraken, the eighth largest exchange by trading volume, has announced that it will remove the Monero Privacy Coin (XMR) from its platform. This will be done in accordance with UK law.
The end of Monero on Kraken
Crypto exchange will terminate XMR trading, configure XMR wallet for withdrawals and liquidate all existing margin positions in XMR after November 26.
Thanks to advanced cryptography, privacy coins such as Monero, public address and payment amount are hidden. This technology eliminates tracking of senders and recipients of transactions.
These coins have long been controversial not only in the crucible community, but also outside it. Their supporters argue that they provide users with more personal privacy than BTC, where it is easy to compare wallets by address and find out the entire transaction history.
Critics insist that the non-traceability of privacy coins makes them ideal for use by criminals, money laundering, tax evasion and more.
As a result, these coins have attracted the attention of regulators around the world. For this reason, Coinbase withdrew the XMR last year, citing regulatory concerns. Bittrex dropped the XMR in January, as well as other similar Zcash and Dash coins.
Despite growing resistance from centralized financial institutions and administrators, these coins continue to gain attention among crumpled users. According to CoinGecko, the total market capitalization of all privacy coins currently stands at nearly $ 15 billion.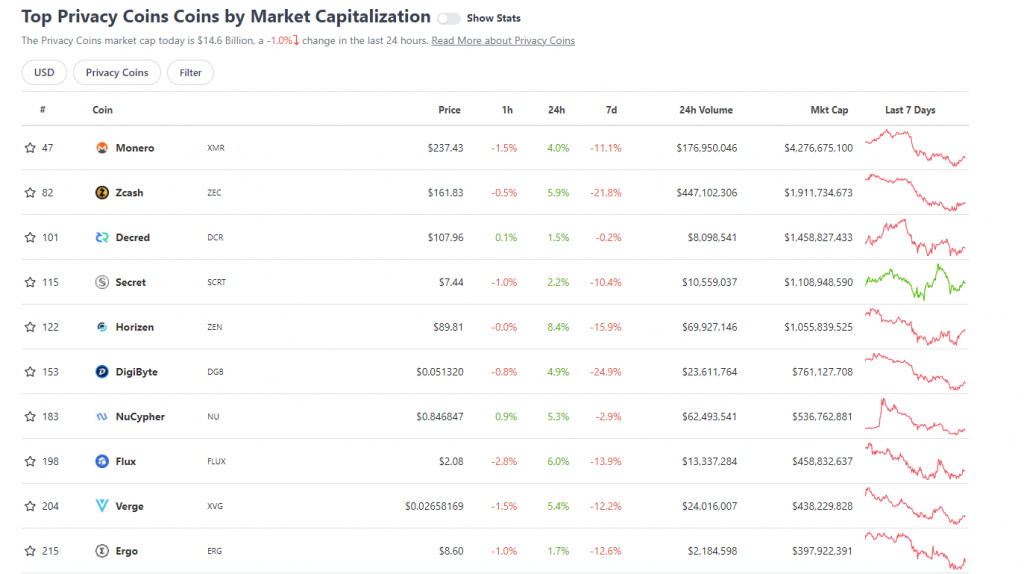 Blockchain will be the base layer for the multiverse that will connect the different metaverses, says analyst