Sotheby's is auctioning Banksy works of art in ETH
2 min read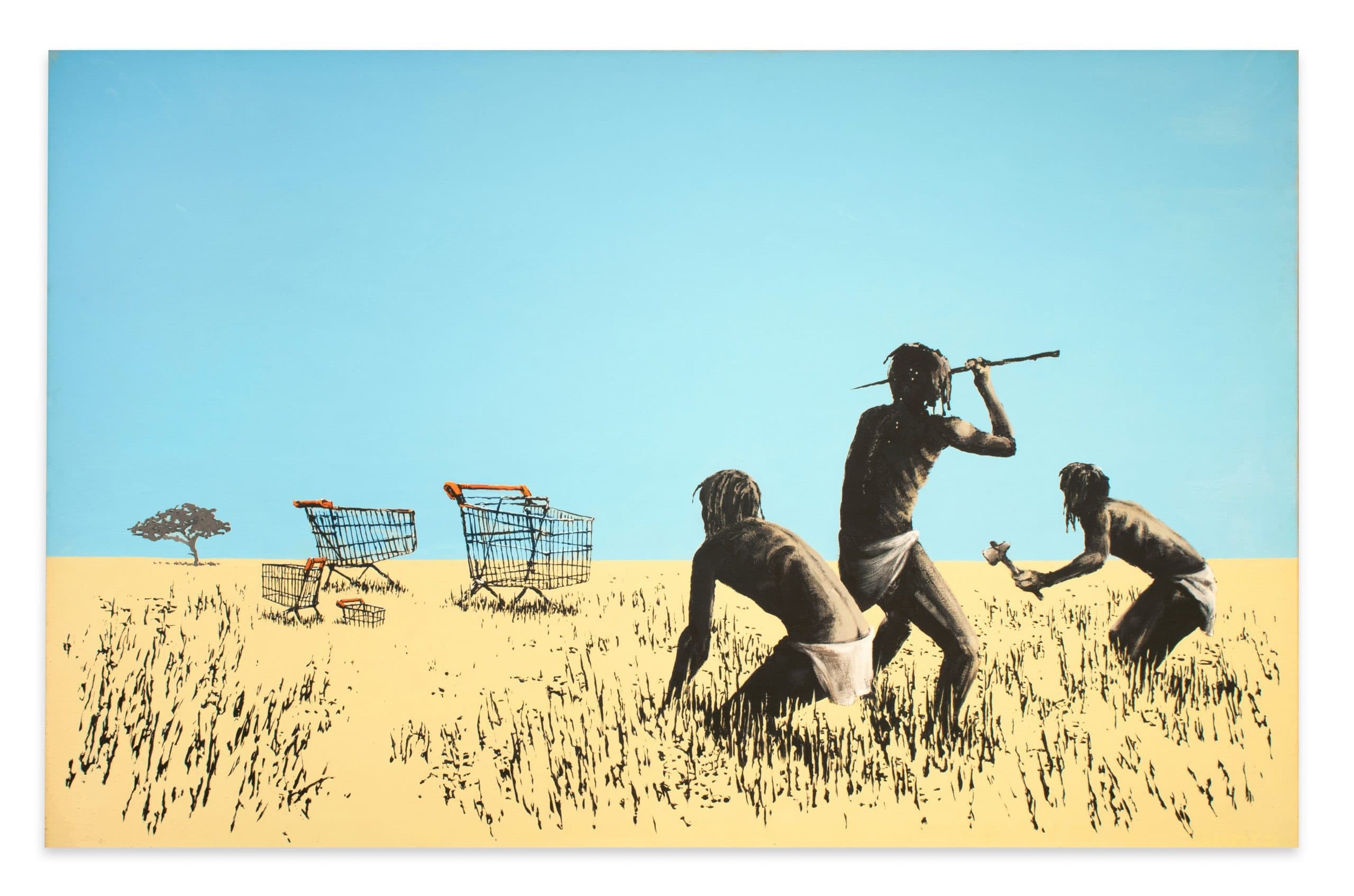 "1,000 ethers for the first, 1,000 ethers for the second, 1,000 ethers for the third – sold!" This is what the Sotheby's auction on November 18th could sound like.
The traditional auction house Sotheby's will auction the artworks of the The Now Evening Auction. There are two works by street artist Banksy: "Love is in the Air" and "Trolley Hunters". The special thing about the auction is not only that Banksy has remained anonymous to this day, but also that the auction of his works is only offered with ETH (ETH).
Usually you buy your treasures for US dollars at the New York auction house. But normally, with a successful auction, you do not acquire digital, but physical works. It was different recently at the auction of the Beeple work "HUMAN ONE" at Christie's auction house. This was sold as a physical stature and as a non-fungible token (NFT), as BTC-ECHO reported on November 11th.
Sotheby's in transition
Now, Christie's largest competitor, Sotheby's, is also taking a giant step towards the crypto space. And not without reason, because both blockchain technology and cryptocurrencies offer artists, distributors and administrators completely new business models and options. In this way, artists can tokenize their works of art, making it possible to create originals in digital space: the keyword is NFT. In this way, they ensure their earnings from the works for a long time to come. The auction house Sotheby's organized a curated exhibition with auctions in its own metaverse back in October. Among other things, "CryptoPunk" and "Bored Ape Yacht Club" NFTs were sold for millions.