BTC is officially the most profitable asset in 2021
1 min read
The data confirms that BTC is officially the most powerful asset of 2021. BTC worldwide strongly overcomes other assets, with annual returns reaching over 50%.
Despite the fact that BTC experienced strong volatility throughout the year, the market failed to stay in trends. There was a 60% withdrawal from ATH in May, but BTC gradually erased this correction.
According to data from this week, it is the largest cryptocurrency before commodities by at least 13% a ahead of US companies with micro-enterprises by 17%. Compared to some other investments, the picture is even rosier for BTC Hodlers. European stocks, for example, rose by only 10.3% year on year this week.
After a high performance in the third quarter is BTC higher by 49.1% year-on-year. This was stated by a twitter account @BTC from the NYDIG investment firm data set.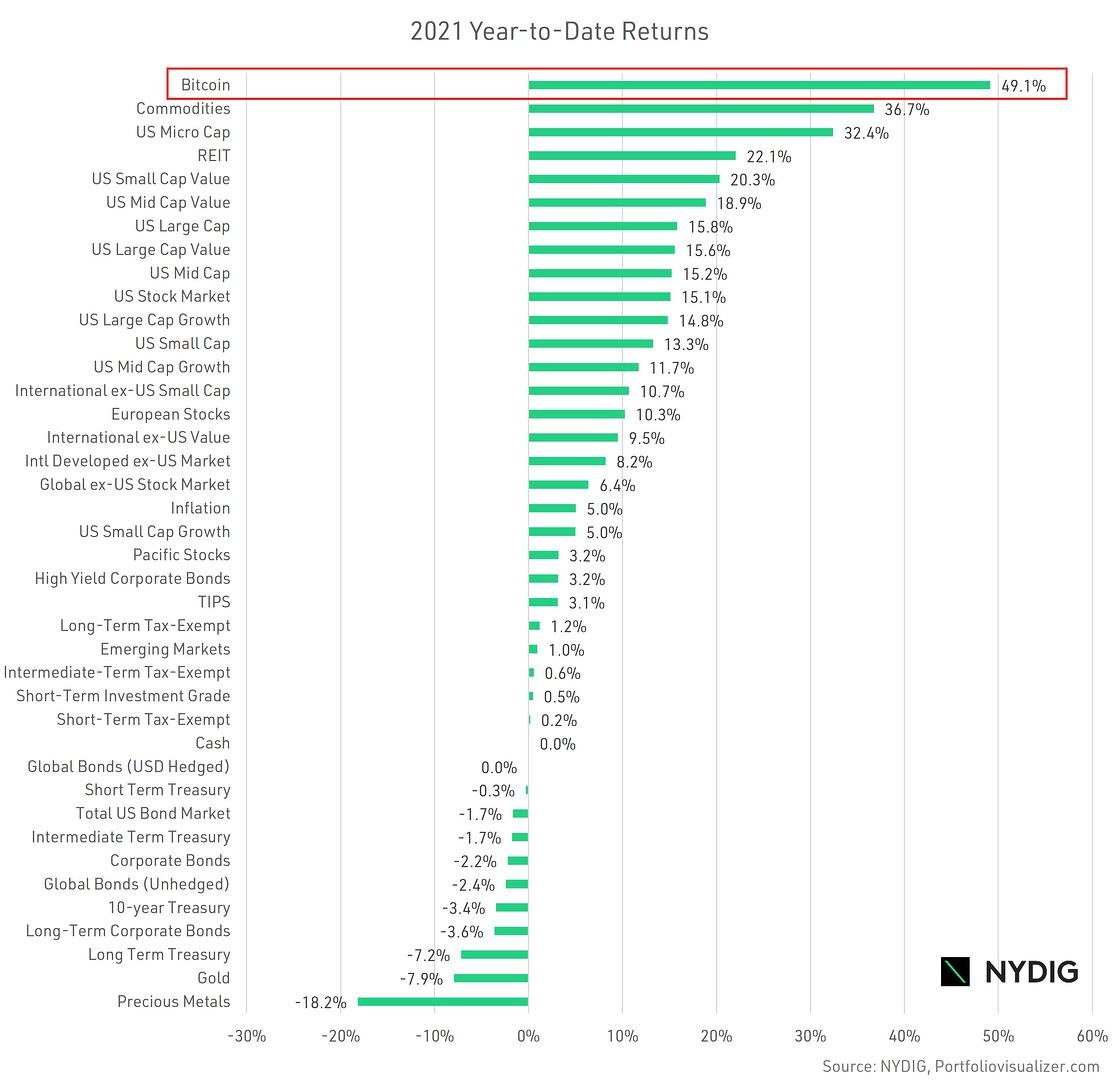 Green October for BTC
September was a historically insignificant month for BTC, while October has the opposite effect. Prices mostly rose during October. It is predictedthat shares will also enjoy above-average returns this month. After the September performance, the 4th quarter should end well.
In addition to macro comparisons, it is necessary to compare BTC with the performance of altcoins. In many cases, they also outperform it in terms of gross income.